Water Resources
Developing and protecting our water resources requires sophisticated engineering expertise. For many years S&ME has integrated our engineering and our natural resources capabilities to provide a broad spectrum of water resources management services calling on experts in hydraulics and hydrology, stream assessment and restoration, and modeling to work with our engineers to design water resources facilities. We design and evaluate the safety of dams, levees, reservoirs; we develop storm water management programs that utilize sophisticated technologies to address erosion and other quality issues that impact water quality; and, we design and implement stream restoration and bank stabilization programs. Since streams and wetlands are ideally linked, we also provide wetland mitigation/restoration assessment and design services. Adding value in the design effort is a basic rationale for engineering. S&ME is experienced in taking complex situations and identifying appropriate simplifying assumptions that aid value engineering analysis.
Owing to our respected reputation in geotechnical engineering and construction materials testing, S&ME is a leader in the waste management industry, providing a range of waste management solutions for municipal and industrial application. S&ME offers engineering, geologic services, natural resources services, environmental services, construction administration, and construction quality assurance services necessary to site, permit, design, construct and support operations of waste management facilities.
We understand that industries and local governments are faced with complex and highly visible solid waste management decisions. Furthermore, we understand how dynamic the solid waste industry is, from emerging technologies to changes in government regulations. S&ME personnel stay abreast of technical and regulatory developments, through their research and participation in professional organizations. In addition, S&ME personnel have developed and maintain sound working relationships with State regulators through the course of their various solid waste projects.
With over 20 years of natural resource experience, S&ME has a thorough understanding of stream restoration principles and design approaches.  We embrace the evolving science of restoration as it continues to incorporate better the science…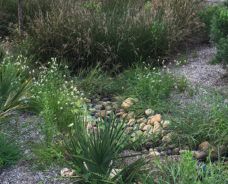 Low-impact development (LID) implements practices that use and/or mimic natural processes to replicate the pre-development hydrologic regime of watersheds.  Another name often used for LID is "green infrastructure" (GI).  LID/GI practices…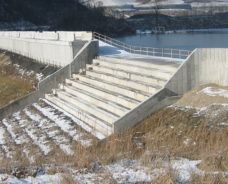 Failing dam infrastructure is becoming a major challenge for dam owners throughout the United States.  Maintaining existing dams, following state and federal regulations, finding sites for new dams, permitting and constructing new reservoirs…