Engineering Expertise for Over 40 Years
Company Background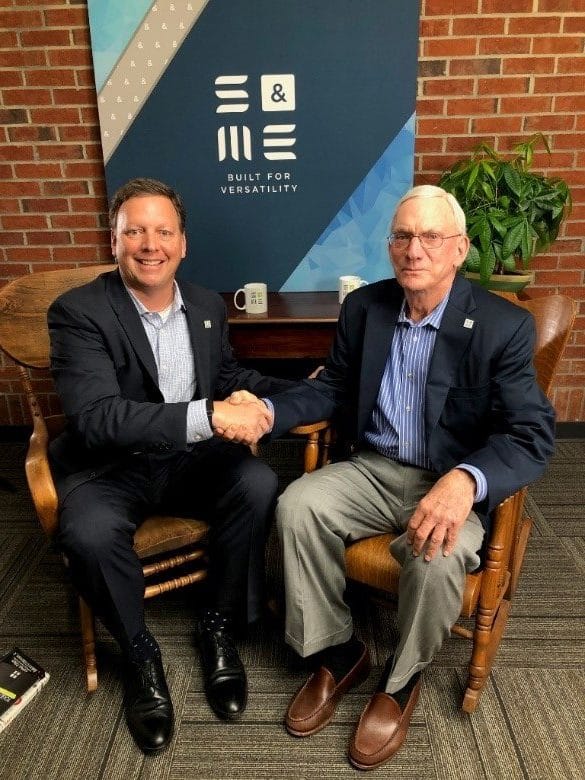 S&ME formed in 1973 when founders Glenn Futrell and Bob Owens began providing geotechnical and construction materials engineering services to clients. A decade later, in 1983, S&ME grew to a company of 500 employees in 15 offices across six southeastern states. This set the stage for even more. As the company expanded, we added several environmental services that in turn, increased our staff of experts. Today, S&ME is a thriving company of dedicated individuals with vast technical expertise throughout 30+ offices in 10 states. Looking back on our successes over the past 45+ years, we are most proud of our commitment to clients and service abilities which include: Civil Engineering, Construction Services, Environmental, Geotechnical, Planning + Design. Our breadth of service capabilities reinforces our diversity as a company and our success is largely in part from our people, their technical excellence, and our companywide purpose of helping our communities prosper.
Learn more about our history in this video.
We Are Employee-Owners
At S&ME, we pride ourselves on being an employee-owned company, while providing employees an environment that fosters continuous development and growth. What does that mean for us and S&ME? We offer an Employee Stock Ownership Plan (ESOP), a benefit plan similar in many ways to qualified retirement plans. ESOPs are funded by an employer, so S&ME staff own shares of the company. Much research has shown that companies perform better and grow faster after the implementation of an ESOP in areas of sales growth, employment growth, and growth in sales per employee. At S&ME, we believe a successful employee ownership structure promotes an engaged employee-ownership culture that drives positive performance. Our ESOP benefit gives our employee-owners the opportunity to lead from where they are, and be rewarded for doing so, allowing us to recruit and retain satisfied employees. With an Employee Stock Ownership Plan (ESOP), we all have a vested interest in our company's success and delivery of quality and consistent customer service to our clients, which drives us to do our best every day.
New Leadership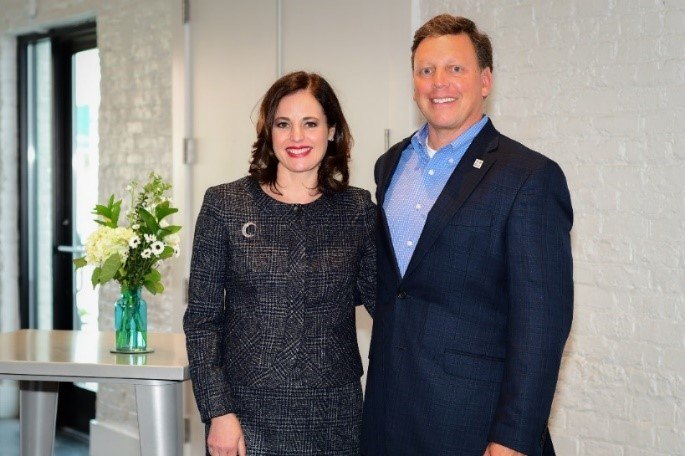 Recently, our company shares the enthusiasm for new leadership under Matt Ryan, Meredith Keyes, and Keith Brown. Matt Ryan joined S&ME in September 2018 as President and CEO. Matt provides leadership, direction, and management for all aspects of the firm while further developing the company's growth strategy. Meredith Keyes, CPA joined in March 2019 as CFO. In her role, Meredith provides critical financial and operational leadership to the Chief Executive Officer, Executive Leadership Team, and Business Unit Directors across the firm to prioritize financial focus and align them with the overall growth strategy. Additionally, she oversees the development and evaluation of short and long-term strategic financial objectives.
New Thrive Together Strategic Plan
New Thrive Together Strategic PlanOur Thrive Together S&ME 2023 Strategic Plan charts our goals for the next five years. With newly defined Purpose, Vision, Mission, and foundational statements, we are eager about the future progress and direction of S&ME under our Thrive Together Strategic Plan with guidance from our committed leadership team.  The glue connecting us all are the six S&ME Core Values, our deeply held beliefs that drive our daily behavior.  These include: Listen First, Work and Grow Together, Do the Right Things and Do Things Right, Do What You Say, Lead From Where You Are, and Be Safe.

Within our Thrive Together plan, we have identified five focus areas; Culture, People, Clients + Partnerships, Growth, and Financials. As employee-owners, we are eager and excited for S&ME's progress and growth as we thrive together.