Meet Our Environmental Leadership Team
June 09, 2020
Our Environmental Team fosters long-term relationships with our clients to develop solutions to solve their complex problems. Ultimately, our work is focused on protecting human health and the environment while actively making our communities better, safer, and healthier.
Get to know our Environmental Leadership Team:
Environmental Business Unit Director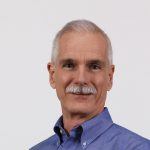 Sonny Chestnut, PE provides leadership and strategic direction as the Environmental Business Unit Director. Sonny is a Senior Vice President and has over 35 years of experience as a consulting engineer with 25 of those years spent serving in leadership positions at S&ME. He leads from our Charleston SC office and was drawn to the company in 1988 when interviewing S&ME for a contract. Through that process and subsequent discussions, he found S&ME to be a practical firm that provided great autonomy and support to employees and liked to have fun. Because of that decision, he has been having fun for the last 32 years.
"I am proud of and privileged to work with our environmental staff because "they get it". Every day we help our clients satisfy the myriad of environmental regulations and procedures and help them develop environmentally sound solutions when challenges arise as if they were their own. In serving our clients, we all strive to live out our core values every day which are key to being exceptional consultants. This all starts with our first core value to Listen First, because it is so important to understand each other before we can effectively communicate and serve one another."
We asked Sonny where his interest in engineering began?
He let us know that he used to work for an engineer of a small community that included laying sewer pipe, maintaining the wastewater treatment plant, and working in solid waste collection. 
Environmental Client Development Leader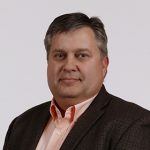 Chuck Black, PE, M. ASCE, LEED AP serves Vice President and Client Development Leader for our Environmental Business Unit based out of our Charleston, SC office. Chuck has 30 years of experience and has been working at S&ME since 1992. In his role, Chuck promotes customer service and empowers our staff to build relationships with clients in their local communities and market areas.
We asked Chuck who in his opinion, are the three greatest singers/musicians?
James Brown
Alison Krauss 
Jimmy Buffett 
We "Feel Good "about those picks!
Area Managers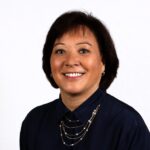 Leira Douthat, LEED AP serves as Vice President and Area Manager of Environmental Services in Tennessee, Kentucky, and Ohio, where she provides leadership for operational staff across the region based in our Knoxville North office. Her experience as a former client manager strengthens her success in integrating client service and operations.
We asked Leira what motivates and excites her?
She tells us "Helping co-workers find resources to succeed and reach their potential and connecting talented individuals with client opportunities."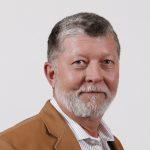 James L. Killingsworth, CHMM is a Vice President and Area Manager based out of our Charleston, SC office and has worked for S&ME since 1989, while serving in a management role for the past 26 years. Jim is responsible for environmental services within South Carolina. His technical expertise is consultation and remedial design for hazardous building materials, such as asbestos, lead-based paint, fuel storage tanks, mercury, and polychlorinated biphenyl sources.
We asked Jim what his favorite part of his work is?
Jim tells us he strives for diversity of services and staff to promote financial stability and create project teams capable of solving unique issues.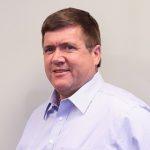 Based out of our Huntsville, AL office, Charles Oligee, PE, is an Area Manager responsible for directing and guiding staff in S&ME's Georgia, Florida, and Alabama locations. His professional practice began in 1994 and is marked with a diversity of experience ranging from natural resources, environmental engineering, geotechnical engineering, to facility condition evaluations.
We asked Charles what the best advice he ever received was?
The advice was from one of his early career mentors who said: your people projects are no less important than your client's projects. Invest in your people, make their professional growth, advancement, and success as much of a priority as you do a project for your client. Charles says, "Projects are great and can bring you personal and professional satisfaction, but watching young professionals grow and advance professionally and technically, becoming part of a team and evolving into leaders themselves is what drives me."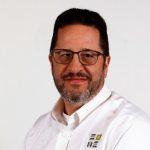 Thomas P. Raymond, PE, PMP is a Vice President and Area Manager leading environmental operations in North Carolina focusing on safety, quality, and on-time delivery to meet client needs. His primary responsibilities are to provide leadership wrapped around outstanding execution, growth of our people, effective strategy, and financial success. He has delivered environmental engineering solutions for 35-years and has been based out of Raleigh, North Carolina since 1992. Along with Professional Engineer licensing, Tom is also a Certified Project Management Professional, registered with the Project Management Institute.
We asked Tom if he could only eat two things for the rest of his life, what would he choose?
Tom decided on eggs and cookies & cream ice cream: "Eggs are my go-to superfood with tons of protein and nearly zero carbs, great for starting my day. After eating eggs, this leaves room for awesome ice cream, my weak indulgence, where I can carb out and feel happy inside and out." That sounds practical to us!
Environmental Services
Our Environmental Team's expertise spans the following areas:
Contact Us
If you have questions related to environmental services, please contact Chuck Black at cblack@smeinc.com.