Meet Our Geotechnical Leadership Team
May 04, 2020
In 1973, S&ME was founded as a local geotechnical engineering firm specializing in soil and materials testing. Fast forward to 2020, we have grown into a company with expertise in engineering, design, environmental sciences, construction services, and more. As we adapt our organization to meet our newly defined strategic objectives and goals outlined in our "Thrive Together" Strategic Plan, we pride ourselves in continuing our legacy as geotechnical experts while continuing to expand our service offerings, fostering long-term relationships with our clients, while actively making our communities better.
S&ME names a new Director of Geotechnical Services.
S&ME recently named Angela Musselwhite, PE, F.NSPE as Director of Geotechnical Services. Angela is currently based out of the Greenville, South Carolina office and provides leadership and strategic direction to the Geotechnical Services Business Unit. She is a Vice President and a newly elected member of the S&ME Board of Directors. Over her 35-year career with S&ME, she has served the geotechnical and construction testing/inspection needs of many clients across the Southeast. Her many years of experience have also provided the opportunity for her to mentor countless young engineers.
Angela tells us,
"I'm excited about this leadership team and our Geotechnical team as a whole. One of our Core Values at S&ME is to "Work and Grow Together," meaning we thrive and are better through collaboration as one team. As a group, we embody this Core Value. I look forward to the team's continued success in providing the level of service and expertise our clients need to help them  build successful and meaningful projects that better our communities."
S&ME announces a new Geotechnical Client Development Leader and five new Geotechnical Area Managers across the company footprint:
Kasey McWhorter, PE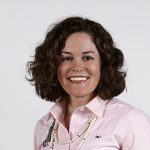 , serves as the Geotechnical Client Development Leader based out of the Greensboro, NC office. With over 20 years of experience, she closely collaborates with the firm's leadership and employee-owners while focusing on identifying, pursuing, and garnering work nationally.
Adam Browning, PE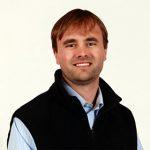 , is based out of the Raleigh, NC office, and has over 15 years of experience as a consulting engineer at S&ME. As Geotechnical Area Manager, Adam provides leadership, direction, and support to geotechnical engineering staff throughout five S&ME offices across central and eastern North Carolina and South Carolina.
Jeff Doubrava, PE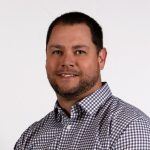 , is based out of the Duluth, GA office and serves as Vice President and Geotechnical Area Manager for S&ME's Georgia, Alabama, and Tennessee operations. With over 20 years of experience, Jeff's breadth of consulting experience helps him effectively train younger staff and bring value to clients.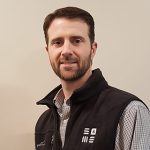 Matt Moler, PE, is based out of the Greensboro, NC office, serving as Geotechnical Area Manager for five of S&ME's offices across central and western North and South Carolina. With nearly 20 years of experience, Matt's background has focused on geotechnical, construction materials testing, and Special Inspection services for a wide range of large and complex projects across multiple markets.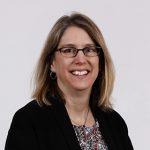 Bethanie Meek, PE, leads S&ME's Northern Region offices (OH, KY, IN, WV), as Geotechnical Area Manager, Principal Engineer, and Senior Reviewer from the Columbus, OH office. Beth participates in both the Ohio State University and Women Transportation Seminar (WTS) mentoring programs, where her experience over the past 25 years and guidance have influential impacts on both young women pursuing civil engineering in college and the entry-level Central Ohio engineering community.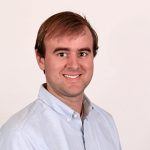 Kyle Murrell, PE, is a Senior Engineer and current Geotechnical Area Manager for coastal South Carolina, Florida, and the Gulf Coast, based in the Charleston, SC office. Kyle has over 15 years of experience working for S&ME for the duration of his career following graduation from Louisiana State University. He has a successful career working on commercial, industrial, and transportation projects throughout the Carolinas, the mid-Atlantic, the Caribbean, and the Gulf Coast.
Timothy Cleary is also part of the Geotechnical Leadership Team. Based out of the Raleigh, NC office, Tim is responsible for leading and providing direction for all of S&ME's Field Exploration services company-wide. With over 25 years of experience in the drilling industry, Tim is a subject matter expert on geotechnical and environmental drilling practices, and well-versed in cone penetration and direct push technologies.