Congratulations to Our 2022 Technical Principals!
December 27, 2022
We are pleased to announce the promotion of four S&ME employee-owners to Technical Principals.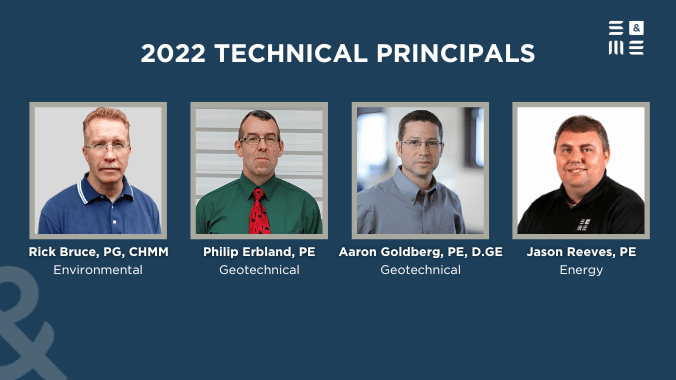 Our Technical Principals actively support our company's success by providing value-added engagement within their respective areas of expertise and act as technical resources on significant projects. Their technical knowledge is one of the cornerstones of our company and a value add to our clients' projects.
Congratulations and thank you for your dedication to S&ME.