S&ME Names Four New Vice Presidents
January 30, 2018
S&ME, an ENR Top 100 engineering firm, announces the appointment of four new officers of the firm following a meeting of the Board of Directors in December. President/CEO and Chairman, Randy Neuhaus, PE, shared the good news with staff in an internal announcement. The new officers were installed at S&ME's Annual Technical Conference on January 27, 2018 in Concord, North Carolina.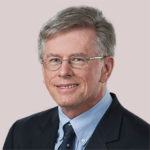 William Kenneth Barry, PE, D. WRE
Technical Principal – Energy Services
Ken is a Technical Principal of the firm contributing significant expertise in civil design, hydrology and hydraulics, and stream restoration. With over 30 years of experience and professional registration in five states, Ken was recently honored by the Tennessee Section of ASCE as the recipient of the Daniel B. Barge, Jr. Award for Distinguished Service. As a Technical Principal of the firm, Ken leads the Civil Engineering Technical Committee and provides expertise in water resources and civil design to many S&ME offices.  He also serves as Group Leader of civil design in Knoxville where his team has designed several ACEC award winning projects in Tennessee. Ken received his Bachelor of Science in Civil Engineering from of Tennessee Technological University and his Master of Science in Environmental Systems Engineering from Clemson. He has also achieved the status as Diplomate of the American Academy of Water Resources Engineers.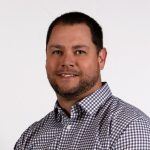 Jeff Doubrava, PE
Group Leader – Geotechnical Services
Jeff leads the firm's geotechnical engineering services for the greater Atlanta area in addition to his work developing several of the company's national clients. Jeff has been described by his peers as relentless when it comes to client services and the fruit of his efforts shows in increased work necessitating additional staff. His dedication to providing a higher level of client service has set S&ME apart from the competition.  Jeff's breadth of consulting experience helps him effectively train younger staff and bring value to clients, while his responsiveness and common-sense approach to people and projects has helped open doors to several national clients.  Jeff's history with the company began in Atlanta where he joined S&ME through an acquisition in 2010. He moved to Nashville where he helped grow the business and professional staff from two to six professionals in five years. In 2016, Jeff returned to Atlanta to head the geotechnical engineering group, increasing staff from two to six engineers to service major projects for the power, petroleum, industrial, automotive, water / wastewater, high-rise, multi-family, transportation / infrastructure, and military markets. Jeff received his Bachelor of Science degree in Geological Engineering from University of Missouri-Rolla and is a registered professional engineer in nine states.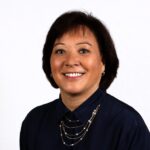 Leira Douthat, LEED AP
Project Manager / Client Manager – Environmental Services
Leira directs S&ME's work efforts for the telecommunications industry, a client that she has grown from a few Phase I ESAs to a $3 Million client annually in the Carolinas and Tennessee areas. That success is a result of her vision to establish an internal organizational structure of technical specialists in environmental, geotechnical, cultural and natural resources, floodplain modeling/stormwater permitting, surveying, and construction services to streamline client service delivery for her telecommunications clients. Leira joined S&ME in 1997 and had spent the majority of her 30-year career managing environmental and natural resources projects. She developed significant technical expertise in diverse areas including NEPA, wetlands/stream assessments, human health risk assessments, and permitting. She has both a Bachelor of Science and a Master of Science degrees in Biology from Tennessee Technological University. She is active in NAWIC where she served as Knoxville Chapter President and was honored as their Regional Member of the Year.  Moving forward, Leira continues to develop opportunities with wireless companies throughout the company footprint.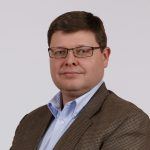 Michael G. Rowland, PE
Group Leader – Energy Services
Mike serves as the Group Leader of Civil Design services for multiple offices in Ohio and Kentucky. The civil design groups are composed of engineers, geologists, surveyors and designers who work as a team to design and permit landfills, dams, ash pond closures, roadways, slope repairs, retaining walls and other civil focused projects. Twenty years ago Mike joined a firm that was acquired by S&ME and has spent his career building his technical and business judgement. Through his leadership and market knowledge, Mike maintains an ongoing base of work for S&ME's Energy Business Unit from a variety of utilities as well as state and municipal owners. Mike received his Bachelor of Civil Engineering degree from the University of Dayton and his MSCE from Purdue University.  He is active in a number of professional organizations, including the Ohio Dam Safety Organization where he currently serves as President. He also serves on the board of the Water Management Association of Ohio.