Planning + Design Announces Changes in Leadership
February 14, 2018
S&ME's Planning + Design (P+D) Business Unit announces changes to their leadership and structure positioning them for growth in 2018 and beyond.
Steering P+D into the future is Lennie Arnold, PE, CPESC, LEED AP, who was named the new Business Unit Director for Planning + Design. A Vice President of S&ME, he served previously as Area Manager for Design South covering the Orlando, Tampa and Huntsville locations. He joined the firm through an acquisition, playing a key role during the transition, and worked on the companywide Rebranding initiative in 2017. His leadership as Area Manager in Florida is marked by significant growth, from 9 in 2011 to its current complement of 42 multidisciplined professionals. Lennie believes that our people are our greatest asset and proves his commitment by giving all the opportunity to be heard and make a positive impact on the company. As Business Unit Director he will lead the firm's planning, landscape architecture, civil engineering, municipal engineering and land surveying services.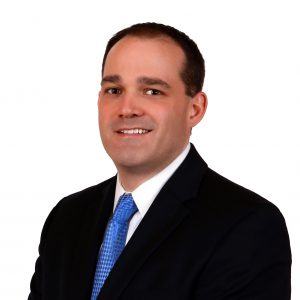 Succeeding Lennie as Area Manager for Design South, covering Orlando and Tampa, is George Kramer, AICP, LEED AP. George is a third generation Planner and a Florida native. He believes in utilizing all S&ME services in a collaborative approach to solving client issues.   George's expertise is in urban and regional planning and his experience covers a wide range of cutting-edge projects from a city-wide mobility plan for America's oldest city, to a 10+ year ongoing comprehensive planning effort for development of a new town on the site of a 40,000-acre former cattle ranch. He has placed a high priority on S&ME becoming known in Florida as an expert in Urban Infill Development and in Complete Streets. Focused squarely on the future, George recently prepared a white paper, "Planning for Proliferation of Autonomous Vehicles and its Impact on the Future of Urban Mobility" that you can download by clicking on the title.
Lennie developed a plan for growth and management for Planning + Design that has streamlined reporting responsibilities for the remaining P+D Areas of Design North, led by Tom Davis, PE, Survey, managed by Robert Searson, RLS, and Water Resources, directed by Scott McDonald, PE. Moving forward P+D assignments will be more flexible and fulfilling to our staff. We are now better aligned with the direction that the industry is headed, setting us apart from our competitors, and making us a more valuable partner to our clients.