Chris Stahl, PE, Promoted to Vice President
March 04, 2020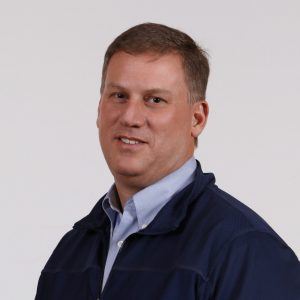 We are pleased to announce Chris Stahl's, PE, appointment as Vice President of S&ME. Chris is an Area Manager in our Energy Business Unit. He earned a BS in Civil Engineering from the University of Pittsburgh and an MS in Civil Engineering from the University of Carolina at Charlotte. With over 30 years of experience, he directs and mentors professional staff involved in many civil and environmental design projects, while developing clients and diverse services in our Charlotte office.
When asked "Why S&ME?", Chris stated,
"I believe an employee-owned company has a significant advantage in developing one's career and servicing our clients. I understand this from my prior experience working for consulting companies of various sizes and ownership during my career. I consider S&ME to be a highly technical engineering firm that is not afraid of working in the trenches with our clients in order to grow and prosper together."
Chris' experience with S&ME began in 1997 when he served as the leader of the solid waste/landfill group. There, he added diverse services including water resource services such as stormwater management, stream restoration, and dams and impoundments, industrial compliance, and oil & gas services. Chris also fostered and strengthened relationships with key clients such as Duke Energy, Piedmont Natural Gas, and the City of Charlotte. Under his bold leadership, the group grew significantly and were awarded five American Council of Engineering Companies (ACEC) awards under the environmental and water resources categories that he managed.
Chris later assumed the role of Area Manager of Energy – South. Under his visionary leadership, the group has continued to significantly grow and thrive together.
In addition to his contributions to S&ME, Chris actively presents and participates on technical committees for several organizations such as the Association of State Dam Safety (ASDSO), Solid Waste Association of North America (SWANA), Carolina Public Gas Association, and Southern Gas Association.
He also remains committed to community involvement and volunteering. Chris' past efforts span from designing and permitting a new church in North Carolina, coaching travel and all-star baseball, basketball, and football teams, and serving as a board member/vice president for a 600 children Little League Baseball organization.
We are grateful for Chris' continued leadership, contributions, and long-term visions for our company and employee-owners.
For additional information and to connect with Chris, please visit his bio.