Linson Court Site Assessment and Petroleum Recovery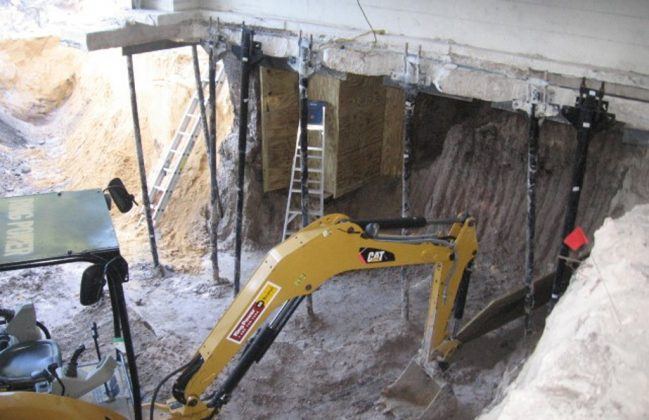 At a private residence, a contractor cut a fuel line connecting an underground storage tank to an oil-fired furnace. The result was the release of up to 600 gallons of heating oil. This affected soil and ground water which had also entered an abandoned bomb shelter located under the residence.
S&ME conducted a site assessment beneath the site in order to prepare a conceptual model for the fuel release impacts and to develop plans to remediate fuel affected soil and ground water beneath the residence. Our team collected soil and ground water samples and submitted for laboratory analysis of fuel constituents to define the horizontal vertical extent of the affected media. In addition, the team conducted aquifer testing to evaluate the rate of contaminant migration in the subsurface.
S&ME conducted a detailed remedial alternatives screening assessment to identify applicable alternatives to address the fuel-affected media. A potential long-term remedial action included using enhanced bioremediation and chemical oxidation. The difficulty, however, of achieving a thorough delivery of remediation liquids under the residence and also the disruption to surrounding property owners led to the rejection of this remedial action.
Instead, S&ME recommended Interim Source Removal consisting or excavation of affected soil under the driveway and residence. This included installing helical piers to support the residence and a dewatering system to lower the water table during excavation. The team also installed chemical grout piles to stabilize excavation sidewalls. In all, the excavation included over 1,000 tons of fuel-affected soil from the residence which was subsequently thermally treated off- site. In addition, dewatering operations involved the pumping and treatment of over 4,000,000 gallons of fuel-affected ground water. Following backfilling and restoration of the residence, ground water monitoring indicated the acceptable reduction of constituents of concern.
Highlights
Environmental remediation in difficult location
Levels were below applicable Cleanup Target Levels