Forsyth County Courthouse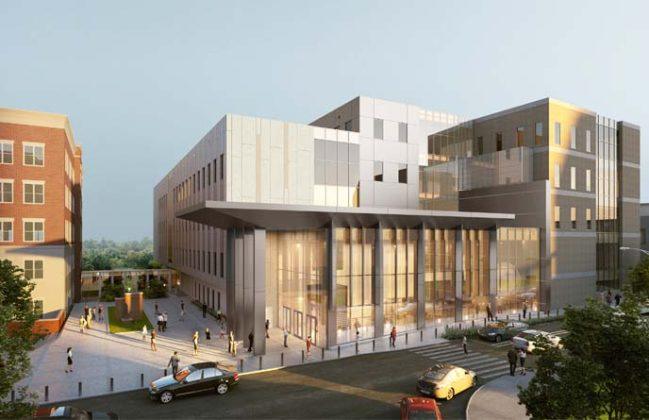 S&ME performed geotechnical and environmental services and is completing construction materials testing and Special Inspection services for the new Forsyth County Courthouse currently under construction in Winston-Salem, NC.
The original limestone three-story building was built in 1926. The new Courthouse is being built on the site of an old tobacco processing facility that has been demolished for many years. Once the new Courthouse is complete, the new five to six-story steel-framed courthouse will incorporate office space courtroom space, parking, and a daylight basement. A below-grade tunnel is also planned to connect the Courthouse to the adjacent jail facility beneath North Chestnut Street.
This site is part of a US Environmental Protection Agency-funded Brownfields Agreement. Site soils were required to be excavated and removed per an Environmental Management Plan, and ponded water required testing for contaminants. Read more on Brownfields sites here.