What Kind of Air Permit Do I Need?
December 15, 2020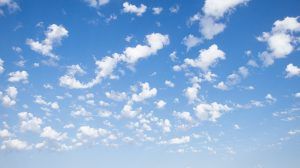 To meet the requirements outlined in the Clean Air Act, the US Environmental Protection Agency (EPA) implements many air permitting programs that are carried out by regions and states. Air permits are required for businesses that build new pollution sources or make changes to existing pollution sources.
Air quality laws and regulations can change, creating a potentially complicated situation for a facility to navigate. These regulations are developed to limit designated criteria and hazardous air pollutants (HAPs).  Criteria pollutants include oxides of nitrogen (NOx), sulfur dioxide (SO2), volatile organic compounds (VOC), particulate matter (PM), carbon monoxide (CO), and lead. The EPA and all 50 states have identified 188 HAPs, which must also be considered when evaluating if an air permit is needed.
Without obtaining the appropriate permit before beginning the construction, installation, or modification, you could potentially face schedule delays, increased costs, or worse, fines.
Air Permits
Air permit programs are typically implemented and enforced at the state and local level, and the requirements can vary from state to state.  The type of air permit required depends on the amount of emissions that will be emitted to the atmosphere from the new construction, installation, or modification.  The various types of permits are:
New Source Review Permits – applicable when new buildings or equipment are built, modified, or installed.
Title V Operating Permits – required for larger sources that emit pollutants above major source thresholds, which may vary from state to state depending on the air quality in specific regions.
Prevention of Significant Deterioration (PSD) Permits – applies to new major sources or major modifications at existing sources for pollutants where the source's area is in attainment or unclassifiable with the National Ambient Air Quality Standards (NAAQS).
Innovative/Flexible Permits, Plant-wide Applicability Limits – involve a wide range of industry source categories and types of emissions and can include plant-wide applicability limits (PALs) and emission caps for a pollutant. The permit incorporates an overall emissions limit (one number) for a contaminant on a plant-wide basis.
How Can We Help?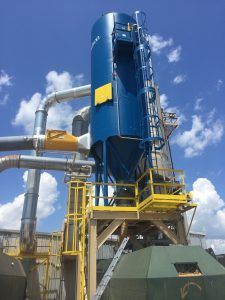 Enforcement of air quality requirements and compliance is ongoing and is expected to increase in the coming years. The best way to avoid air quality violations is to ensure continuous compliance, and our Environmental Business Unit's S&ME Air Quality team can help guide you through each step of the permitting and compliance process.
S&ME assists our clients in obtaining air permits that provide operational flexibility and minimize compliance burdens. We provide major and minor source permitting, compliance assistance, air dispersion modeling, and recordkeeping and reporting services.
Air Quality Consulting Services
Air Permitting and Exemption Strategies
Air Dispersion Modeling
NSPS/NESHAP Record Keeping and Reporting
Emissions Estimating
Control Technology Evaluation and Selection
Risk Management Plans
Case Study Project
S&ME is assisting a national beverage manufacturing client in obtaining the necessary air permits for a new facility near Columbia, South Carolina.  The construction schedule was tight, and S&ME was able to work with the South Carolina Department of Health and Environmental Control (SCDHEC) to obtain the air quality permit in less than 40 days and meet the client schedule demands.  S&ME developed the emission calculations, performed air dispersion modeling, and developed the permit application that allowed SCDHEC to perform an expedited review and successfully meet the client's construction schedule.
Risk Management Plans
At times, a Risk Management Plan (RMP) requirements are often mistakenly overlooked in the air quality permitting and compliance space. As a section of the Clean Air Act Amendments, this rule requires the EPA to publish regulations and guidance for accident prevention at facilities that handle or store certain hazardous substances. What does that mean for facilities? It requires that if they use these hazardous substances, they have to develop an RMP that must be revised and submitted to EPA every five years.
S&ME helps our clients identify if they are subject to the RMP requirements and develop plans that comply with the RMP while still maintaining operational flexibility and minimizing compliance burdens.
Contact Us
For more information on air permitting and compliance, please contact Marty Jones at mjones@smeinc.com.