Triad Business Journal Names S&ME #8 of the Triad North Carolina Region's Largest Engineering Firms
February 01, 2023
We are excited to be named #8 of the Triad Region's Largest Engineering Firms by Triad Business Journal. Our Greensboro, North Carolina presence was established in 1974, the second office after our Headquarters in Raleigh, NC. Our 60+ professionals, engineers, scientists, and technicians in this location perform geotechnical engineering, construction services, coatings, pavement, construction engineering and inspection (CEI), environmental, non-destructive metals testing, industrial hygiene services, and more consulting services to serve the Triad region.
To support these functions, the American Association of State Highway and Transportation Officials (AASHTO) accredited Greensboro laboratory provides soil classification testing, concrete, grout, and masonry testing, and concrete mix designs.
Check out a couple recent local projects S&ME has proudly contributed to in the Triad region:
Wake Forest Baptist Health East Bed Tower
Winston-Salem, NC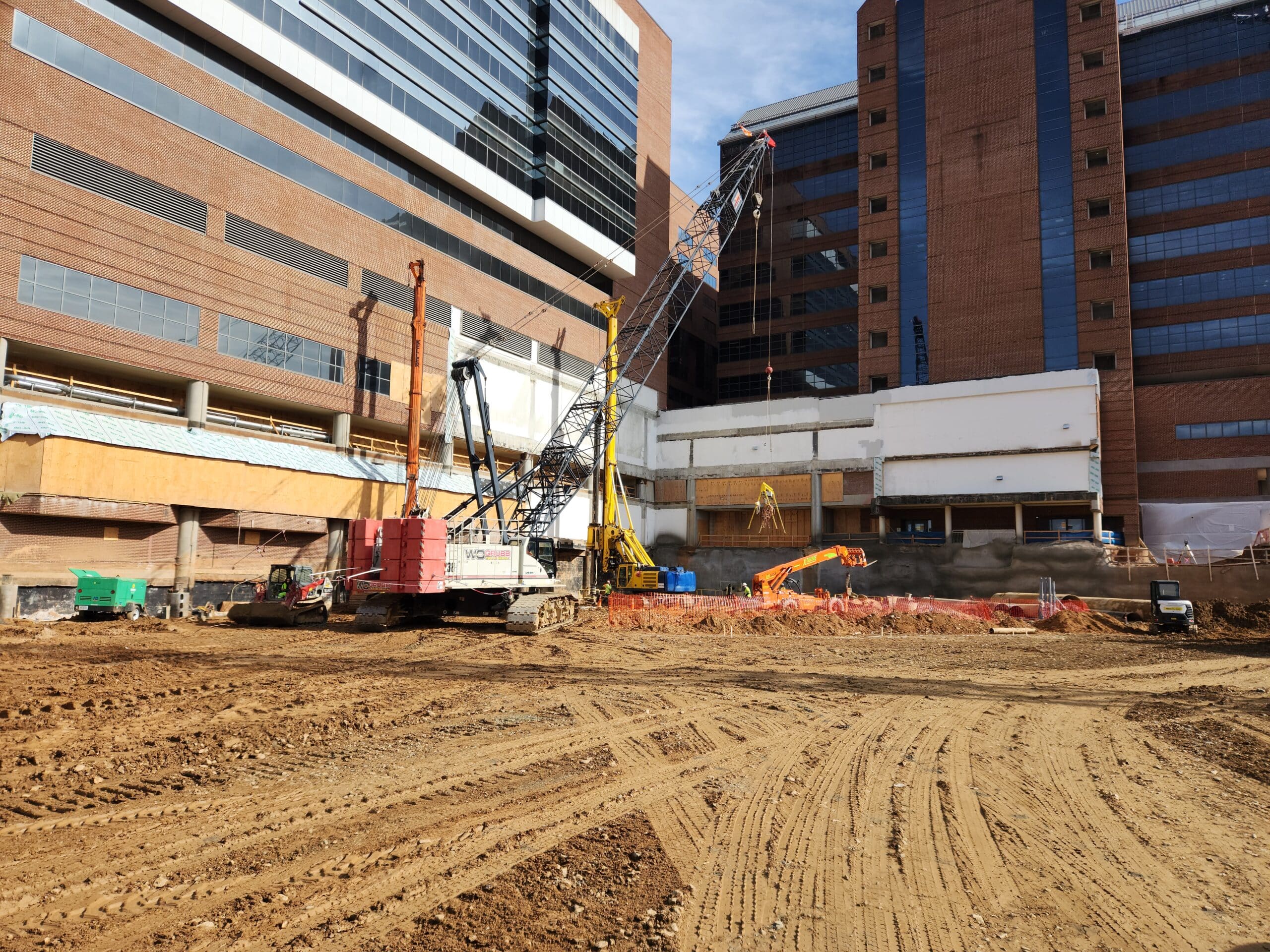 Wake Forest Baptist Health is constructing a new emergency department, operating room, and intensive care unit tower. S&ME's portion of the project included testing for the demolition of a multi-level parking deck, which will become a brand new seven-story bed tower for the facility. Current planned work for the structure allows the future support of three additional stories and multiple new helipads.
S&ME began work on the project in 2020 with geotechnical, geophysical, and seismic evaluation services, which included borings within the interior of the now-demolished parking deck.  Services provided during design and construction have also included asbestos and lead-based paint inspection, pre- and post-demolition studies, vibration monitoring, coatings services, air monitoring, on-going geotechnical consultation services, and construction materials testing/Special Inspections.  The project construction schedule will extend into 2025.
Greensboro Science Center Zoo Expansion
Greensboro, NC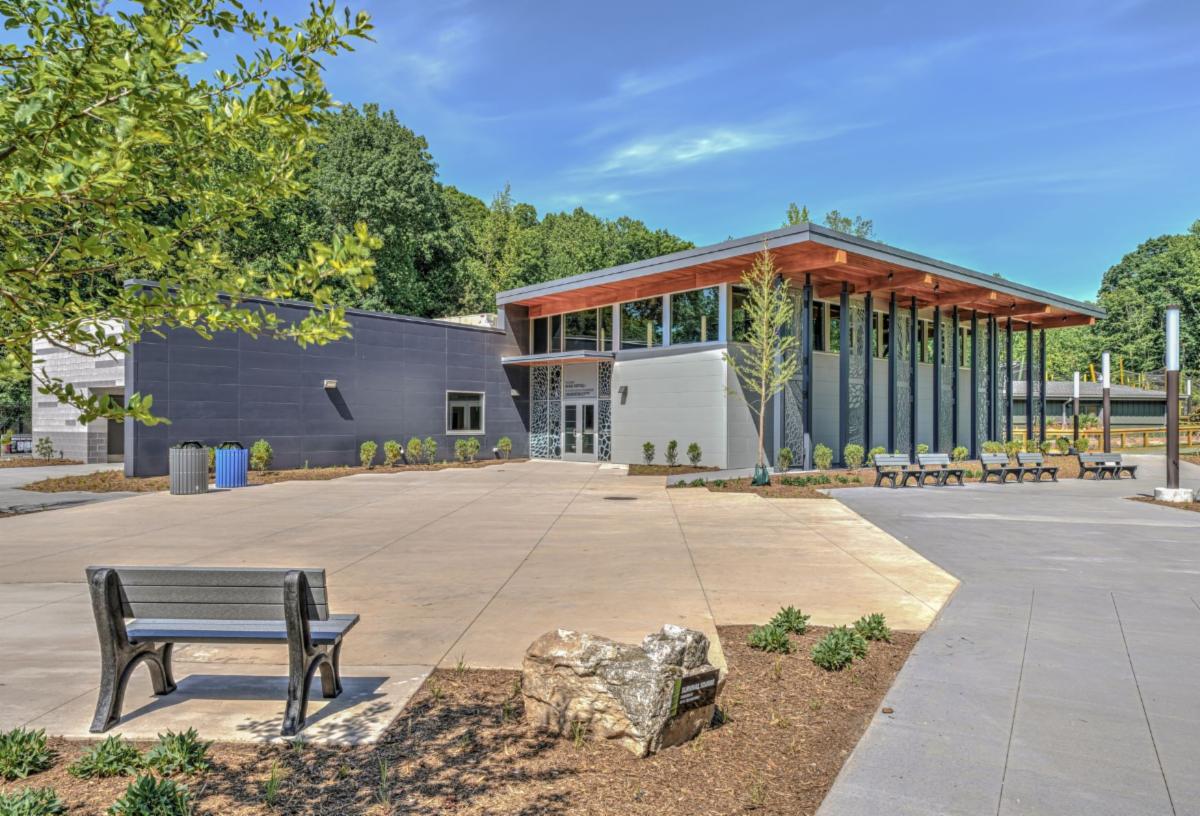 Since 2018, the S&ME team has provided geotechnical engineering and construction materials testing to support 11-acre expansion efforts at the Greensboro Science Center in Greensboro, NC. Revolution Ridge, the largest expansion in the 63-year history of GSC, includes a state-of-the-art animal hospital, conservation center, learning center, water gardens, elevated boardwalk, and nature playhouses. Many additional animal habitats were created to accommodate nearly endangered species, including cassowaries, okapis, pygmy hippos, Chilean flamingoes, endangered cats, and red pandas.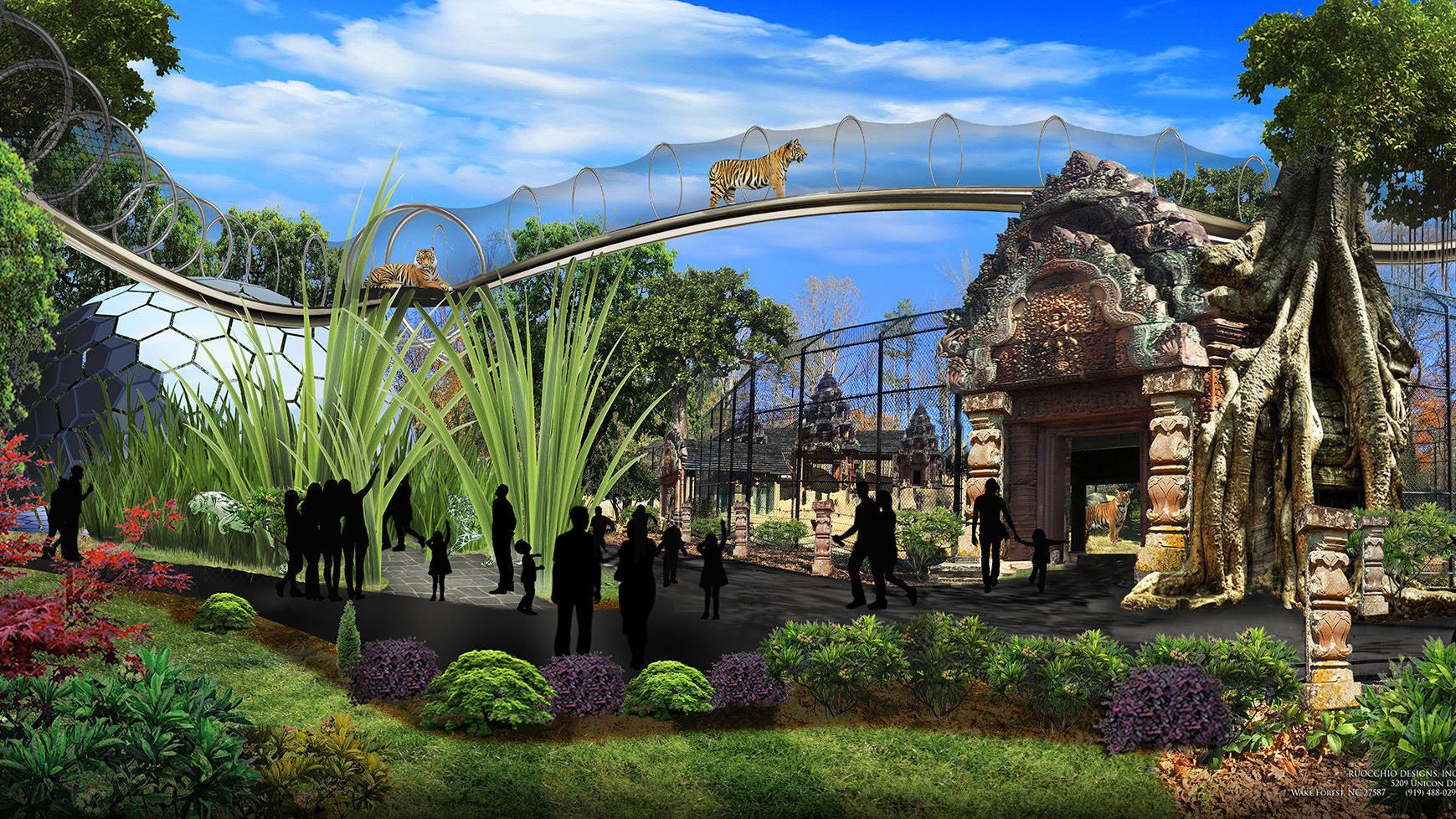 S&ME services have included geotechnical engineering, laboratory testing, jurisdictional delineation, and construction materials testing.
Our team was awarded the Star Award from the Construction Professionals Network of North Carolina (CPN of NC) for our work on this project.  is a symbol of excellence in construction for projects that make a meaningful impact on local communities.