Technician Tuesday: Get to Know Asia Riddle and Casey Mcdowell
November 03, 2020
Asia Riddle, HiCAMS Technician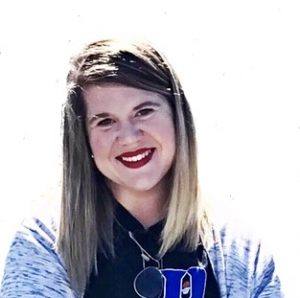 Asia Riddle is a HiCAMS Technician based out of our Asheville, NC location, and has been with S&ME for approximately two and a half years in our Transportation Business Unit. This Business Unit delivers engineering, design, environmental, and construction management solutions for transportation projects such as airports,  roads, bridges, rail/transit systems, and ports for many clients, including state Department of Transportations (DOT) across the region. As a HiCAMS Technician, Asia prepares cost estimates and collects, compares, and inputs pay records from inspectors who perform soil and concrete evaluation for NCDOT Transportation projects using a software program called HiCAMS. As inspectors track and enter the number of materials they use on the job site, Asia ensures those numbers are accurately entered. This role requires great attention to detail and quality control. For example, Asia tells us, " If 30 tons is entered and the correct input is 40 tons, it may be a difference of $5,000."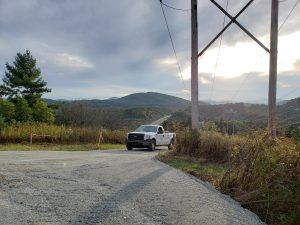 Asia was an English and Political Science major at Appalachian State University. Moreover, she described the Transportation industry as "running" in her family. Her father was previously employed by S&ME and then retired from the DOT, while her brother currently works for the DOT.
Asia currently holds an asphalt certification and an erosion control certification. As for her future and continuous learning, training, and development goals, she hopes to earn her concrete curing certification soon.
"In the future, I could potentially transition into the field and perform inspections; however, I'll need more certifications. S&ME makes those available to employees."
We asked Asia what she enjoys most about her job.
"I enjoy that I get to work on several projects. Each month the work is different, and I'm able to see what cool things the office is doing, and we're working on."
Asia said her favorite kind of projects are design build, meaning they are designed as they are constructed. They are the most interesting as they are always changing and typically large projects with a substantial budget.
We asked Asia what advice she had for those interested in a similar career.
She said, "Be willing to learn and go get certifications to grow. It pays to listen to senior project engineers who've been working on projects and are always willing to help. You can learn a lot as you listen. And don't be afraid to ask questions. Ask questions to resident engineers. It's better to ask a question and do it right than having to fix it later."
Asia shares that,
"It's important to have empathy and a strong work ethic for a position like this. I remember to empathize with inspectors who input data because they do make mistakes. Often, they are running on three hours of sleep, and data is entered incorrectly. On my side, it's a tedious job. I usually triple check my work."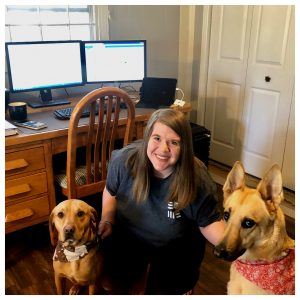 In her free time, Asia loves to spend her time with her two dogs, a German Shepard and lab-pitbull mix, and complete various home improvements.
Casey Mcdowell, Technician II
Casey Mcdowell is a Technician II and has been working at S&ME, fulfilling NCDOT projects as a private inspector for roughly three years. Casey is also based in our Asheville, NC location. As an inspector, he performs quality control of soil and concrete, including evaluating both materials' density and compaction and examining the subgrade and stone base as roadways are built.
We asked Casey what a typical day looks like for him.
"A normal day involves meeting with a superintendent on a project, typically a day or evening before the project start date. During this conversation, I'm able to gather more information about the project. When the project begins, I monitor and observe soil fill operations to ensure the team is complying with specifications as the ground is built up. I can also help with concrete testing. Additionally, I prepare pay records documentation that record the number of materials that are used on the job. Asia then ensures the information is accurate and recorded into HiCAMS."
Casey holds many certifications, including a conventional density soil certification, ACI NCDOT Level I Concrete, Level I Erosion, Stone Sampling Certification, and Nuclear Gauge Certification, among others.
We asked Casey if he could share advice for those interested in this career path.
He told us, "Be ready to retrain your brain. The requirements and methods are usually the same from the private to the NCDOT side. Still, you must be flexible and be able to adapt to changing needs, including interfacing with contractors and superintendents."
We also asked him what he enjoyed most about his role. He told us he loves the flexibility, being out in the field, working with others, knowing that you are qualified to be on site.