Stanford Lummus, PE, Promoted to Technical Principal
March 31, 2020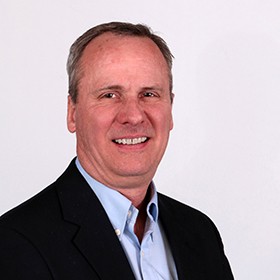 We are pleased to announce Stanford Lummus' appointment as Technical Principal. Stanford, a Vice President of S&ME, is also a Project Director and Principal Environmental Engineer in our Environmental Business Unit. He earned a BS in Civil Engineering from Georgia Tech, and with over 35 years of experience, has a wide range of environmental consulting specialties including Soil and Groundwater Assessment, Remediation Systems Design, Remediation Systems Installation, and Waste Management. Stanford is a Professional Engineer (PE) in South Carolina, Louisiana, North Carolina, and Florida.
Stanford joined S&ME in 1992 as a Senior Engineer and later served as the Environmental Department Manager in our Spartanburg, SC office. Stanford currently provides project management for the ongoing New-Indy project, which incorporates our environmental, civil, drilling, geotechnical, wastewater system design, and occupational safety and health services.  As Technical Principal, Stanford will promote, encourage and mentor continuous quality performance improvement and technical consistency, while providing expertise on complex client projects.
We asked Stanford, "Why S&ME?"
"I accepted a position at S&ME because of its culture.  S&ME focuses on providing our clients with excellent service while providing its employees with challenging professional opportunities.  S&ME cares deeply about the well-being of its employees and their families"
Stanford has provided exceptional leadership since joining the company. In particular, he was instrumental in refining S&ME's world-class safety program. In addition, Stanford's role as a Senior Reviewer exemplifies his focus on risk management and quality. He is passionate about assisting and mentoring environmental professionals at all levels and has high expectations for technical accuracy and quality – values that permeate S&ME and contribute to our sustained success.
For over 25 years, Stanford has led S&ME's efforts in conceiving, designing, installing, and operating soil and groundwater remediation systems, focusing on the development of innovative solutions to our clients' remediation issues.
Please join us in recognizing and congratulating Stanford on his leadership and vision for S&ME and our employee-owned staff.
For additional information and to connect with Stanford, please visit his bio.