Solar Power's Bright Future: 6 Trends Transforming the Energy Space
March 12, 2021
Solar Power Demand Forecast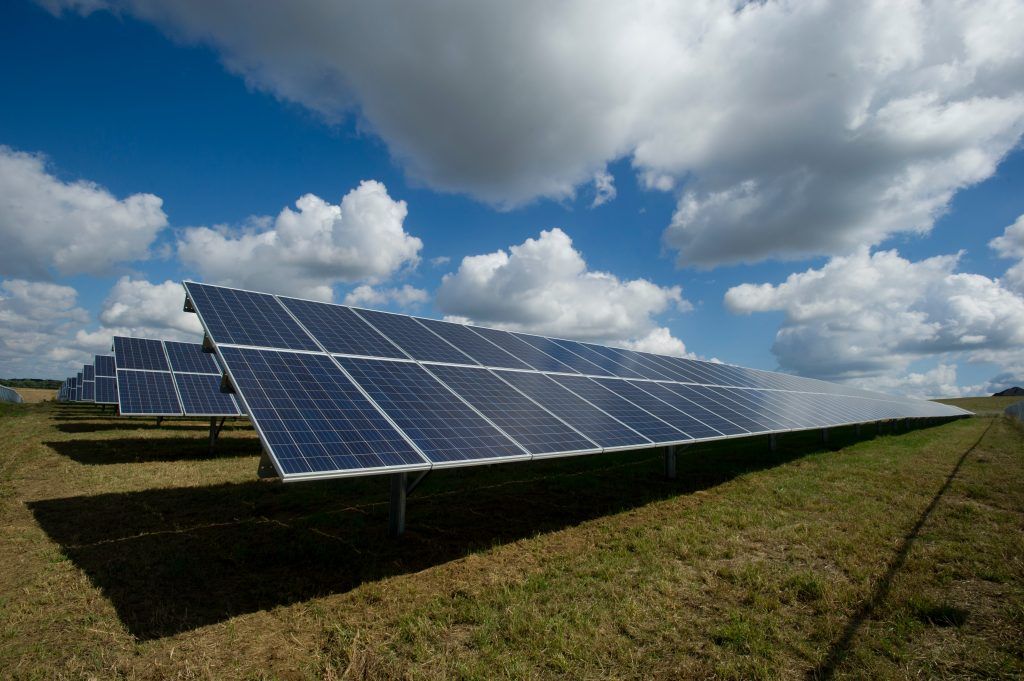 The US Energy Information (EIA) projects renewable energy's share of US electricity generation will grow from 20% in 2020 to 22% in 2021 with solar accounting for 39% of all new US electricity generation capacity in 2021, surpassing wind for the first time.
As the demand for renewable power, particularly solar power, continues to grow in the public, private, and political sectors, power companies are expanding their renewable energy portfolios and playing an integral role toward achieving energy independence. This demand has resulted in more opportunities with solar farms and the transmission line network required to bring solar energy to the market, with work and growth predicted to continue into 2021 and continuing for years.
2021 Renewable Energy and Solar Trends
What is solar power's future?
An evolving energy sector: Traditional energy companies will diversify more to include renewables with solar at the forefront.
The sector is moving from its historic coal dependence to renewables. The demand for solar energy is expected to skyrocket for years to come.
A new United States Administration with a focus on clean energy, air, and the environment.
With new leadership in 2021, we will see focused efforts on improving clean energy, including electric vehicles, the modernization of infrastructure, environmental sensitivity, and sustainability. We will likely also see increased regulation and reduced incentives on oil and gas in the coming years.
Solar power becomes more affordable.
Solar has become more affordable throughout the decades, mainly due to policies supporting its implementation. Last year, solar energy had historically low costs, and according to the International Energy Agency (IEA), is now the cheapest source of electricity in some parts of the world.
Increased demand for everyday solar products.
We will see an increased demand and folks swapping everyday traditional powered products for those powered by solar (such as generators, portable smartphone chargers, outdoor motion sensor lights, backpacks, and cookers).
Even more benefits for solar adopters.
Environmental advocates are working to create more benefits for solar adopters, including a recent extension of the federal solar investment tax credit (ITC). The ITC was originally slated to decrease to 22% of the total installed cost of a solar system. However, with the COVID-19 rescue package, the credit is now set to 26% during 2021 and 2022.
Utilizing ponds as a solar energy source
Floating photovoltaic panels, also known as Floatovoltaics (FV), or floating solar systems, are seeing increased commercial applications. These large-scale solar panel systems float atop ponds or wastewater holding areas and generate large-scale power.
Untapped potential for Floatovoltaics; floating solar farms
As floating solar systems are constructed atop ponds, lakes, and waste-water treatment facilities, the added benefit is power without losing valuable real estate. There is more potential for this work in the future, and something our Geotechnical experts are seeing more often. For example, the team has worked with various clients in designing anchoring systems for floating solar arrays. Typically, the panels are anchored to the body of water "bottom" using a system that may include helical piles, platypus piles, or concrete blocks to secure the chains/cables. A geotechnical field exploration program will assess the general subsurface stratigraphy, or rock layers, and soil properties characteristic of each pond site. During a field exploration, a Cone Penetration Test (CPT) sounding can be performed.
This test uses an electronically instrumented cone penetrometer that is hydraulically pushed through the soil to measure point stress, pore water pressure, and sleeve friction. The CPT data is used to assess soil stratigraphy (soil layering) and to estimate soil parameters such as relative density, friction angle, and undrained shear strength.
Contact Us
For more information on solar-related services, please contact Jeff Doubrava, PE.