S&ME Presents at the Esri Water Conference
February 04, 2019
Four S&ME experts share their knowledge of GIS benefits for the water industry at the annual Esri Conference held in Nashville, Tennessee. The Esri Water Conference is focused on helping water organizations get the most out of their investment in ArcGIS, the premier contextual tool for mapping and spacial reasoning.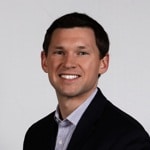 Thomas Catlett, CFM | GIS Analyst
"Sewer Inflow Analysis in Floodplains Leveraging ArcGIS Online and Pro"
Tuesday, February 5th at 8:30am
Stormwater inflow and infiltration into aging sanitary sewer systems is a costly problem facing utility providers. This issue is compounded in flood prone areas where rising waters enter sewer structures. The ArcGIS Online and Desktop platforms provide powerful tools to assess and formulate solutions for this challenge. The Collector and Survey123 apps, used in conjunction with Trimble R2 Centimeter GNSS units, are used to collect highly detailed and accurate spatial data, and ArcGIS Online web maps and Dashboards can track field crew progress. ArcGIS Pro is ideal for adding ArcGIS Online feature services, publicly available floodplain and elevation layers, as well as locally stored system-specific data, such as integrated CCTV data, together in a single map to perform a thorough analysis.  The results can provide great insight into where the most likely contributors to Inflow into the sewer system reside.  That analysis is then used to formulate rehabilitation design to limit the ability of flood waters to enter the sanitary sewer system which relieves treatment plants and reduces expenses for utilities and their customers.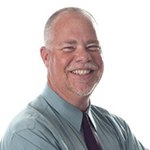 Jeff McCann | Senior GIS Analyst/Senior Civil Designer
"Digital As-Built Harmony, Promoting Simplicity for both Utilities and Contractors"
Tuesday, February 5th at 10:15am
With the widespread use of CAD and GIS in the Utility Sector, streamlining as-built data input into GIS, should be an efficient process.  Maintaining an active and up to date GIS dataset is critical for daily operations, record keeping, and reporting.  Unfortunately, many utilities struggle with this due to varied software platforms, time consuming manual data input, and a lack of understanding on behalf of the engineer/contractor. There is a way to reduce efforts for both the Utility and Engineer/Developer and, in turn, lower the cost of as-builts and contracts. Jeff will look at documentation, processes, workflows, and support files a Utility can use to define an as-built deliverable that allows seamless entry into their existing GIS data.
Defining processes on both sides also develops a foundation to assist in ensuring all parties understand what is required for submissions.  This standardizes the incoming data for improved quality control and implementation.  Standards can be built to match existing data schema.  Items to consider are software compatibility, ease of use, and workflows for all involved.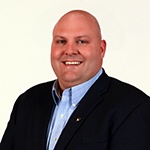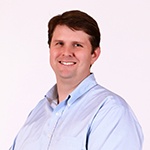 Scott McDonald, PE | Water Resources Area Manager + Mark Crow, PLS, GISP | Land Surveyor
"Sewers Working Smarter: Leveraging Business Analyst Online for Utilities"
Tuesday, February 5th at 10:45am
From breaking down complex demographic and household income data for regulatory requirements, to using detailed population data when evaluating potential wastewater treatment facility sites, Esri's Business Analyst Online (BAO) provides an efficient and accurate tool to extract a wide variety of statistical data. Although little used by most utilities, BAO can greatly benefit utility operations of any size.  Another example of this is grant applications.  These often require various population, employer, income, demographic, and education profiles for the applying city or utility district's service area. Since water and wastewater service areas often do not fit neatly into a census tract or city limits, BAO allows users to use buffers, polygons, and other user-created geometry, in order to define the areas where statistical data is needed.  Statistical data generated from BAO can be exported as customizable reports.  This information can be combined into ArcGIS Pro to develop elegant solutions to complex problems.  Examples of these problems and resulting solutions that incorporate BAO will be discussed.