S&ME Adds Two New Members to Board of Directors
April 26, 2018
S&ME held its annual shareholders meeting on April 24, 2018, sharing news from and about the Board of Directors. As an ESOP Company (Employee Stock Ownership Plan), S&ME decided to share news about the company, its financial situation, and other pertinent information in an inclusive way with all employees by hosting a video conference broadcast to each of the 37 company locations.
Chairman of the Board and President Randy Neuhaus announced the appointment of two new internal members of the Board of Directors, Steve Pasternack, PhD, PE and Keith Brown, PE.
Steve Pasternack, PhD, PE, is Director of S&ME's Energy Business Unit that focuses on clients in the power and natural gas industries. He joined the firm through our acquisition of an Ohio engineering firm where he served as President. Steve's perspective on our engineering business is influenced by his professional practice as a geotechnical engineer, his academic experience as a college educator, and his management expertise having grown an engineering firm. Steve is a civil engineering graduate of the University of Akron (BSCE and PhD) and the Cleveland State University (MSCE) and a registered professional engineer in seven states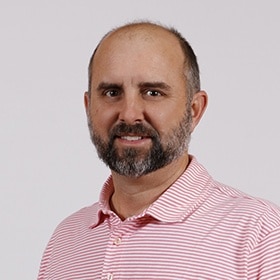 Keith Brown, PE, provides leadership and strategic vision for S&ME's geotechnical services in North Carolina. For 24 years, he has guided S&ME staff to meet our clients' needs by encouraging innovation in S&ME's technical approaches and the development of relationships as the foundation for future S&ME success and employee satisfaction.  Keith was pivotal in developing S&ME's most recent Strategic Plan. Keith is a graduate of North Carolina State University with a bachelor's and masters' degree in civil engineering.
Stepping down from the Board is Forrest Foshee, PE, who has served since 2012. During his thank you message to Foshee, Neuhaus noted, "Forrest has been a tremendous asset to the Board and we very much appreciate his service to S&ME." Foshee continues his role as Business Unit Director for Geotechnical Services for S&ME.