Randy Neuhaus featured in National Safety Council's CEOs Who "Get It"
February 06, 2015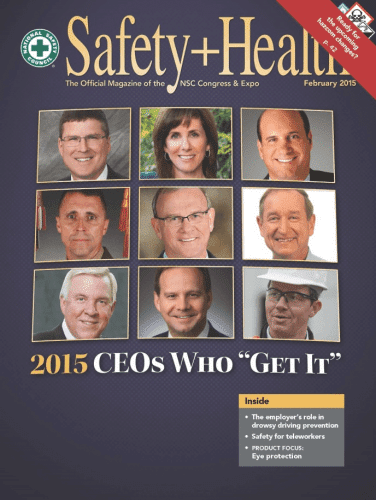 The National Safety Council has announced the 2015 CEOs Who "Get It," its annual recognition of leaders who demonstrate a personal commitment to worker safety and health. While each leader hails from a different organization, they all identify safety as a core value and essential to their organization's success.
As a framework for understanding and communicating about workplace safety, the Council developed the Journey to Safety Excellence, a process of continuous improvement with a goal of zero harm. This year's selectees represent the four core elements of the Journey: leadership and employee engagement, safety management systems, risk reduction and performance measurement.
"This year's group of CEOs really do 'Get It' – through leadership and learning, they embody continuous safety improvement," said Deborah A.P. Hersman, NSC president and CEO. "We spotlight their successes and share their stories to inspire other leaders to undertake their own Journey to Safety Excellence."
This year's CEOs represent national and multinational organizations of all varieties and sizes. Profiles of the CEOs Who "Get It" are featured in the February 2015 issue of Safety+Health magazine. Read more about Randy's dedication to safety here.