Paving the Way in West Virginia: S&ME Wins Three ACEC-WV Engineering Excellence Awards
October 22, 2021
We are proud to announce the American Council of Engineering Companies of West Virginia (ACEC-WV) awarded us with three Engineering Excellence Awards. ACEC-WV is devoted to the advancement of the practice of consulting engineering, to the promotion of private enterprise, protection of public welfare, and to the improvement of the economic status of professional engineers engaged in the practice of consulting engineering.
Construction Inspection Services Project Specific Category
2nd Place
Kent to Franklin (Active Project)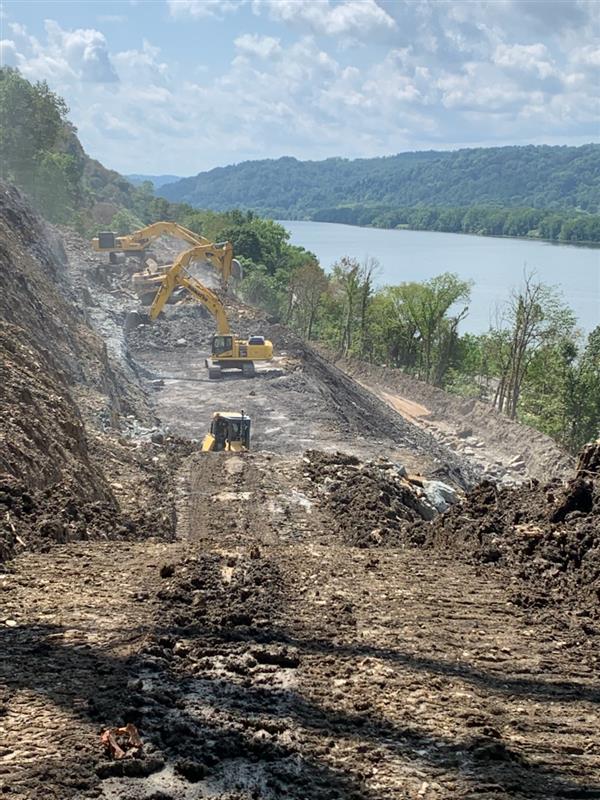 This project involves widening 1.5 miles of the industrial corridor highway stretch connecting New Martinsville, WV and Moundsville, WV, from two to four lanes. A three-year project expected to be completed in November 2023, the scope of work includes Traffic Control, Clearing and Grubbing, Earthwork, Drainage, Paving, and Erosion and Sediment Control in partnership with Stantec. Once completed, this project will have significant positive economic and social impacts, including reduced commuting times and many new business opportunities. This project results from the four-year West Virginia Roads to Prosperity Program, initiated by Governor Jim Justice. This $2.97B funded program aims to improve West Virginia's economic recovery through investment in transportation infrastructure improvements.
Statewide Quality Assurance Management (QAM) Services Category
2nd Place
District 2 Materials Assistance (Active Project)
This project is a task order under the statewide Quality Assurance contract. Our Construction Services team is assisting District 2 with Quality Assurance material testing to verify contractors' compliance with the West Virginia Department of Transportation, Division of Highways (WVDOH) testing requirements.
Statewide Coating Inspection Services Category
2nd Place
Eldora Bridge (Completed Project)
This statewide contract in District 4 was completed in 2020 and involved cleaning and painting the Eldora Bridge with a three-coating system in Marion County, WV. Our team inspected Cleaning and Painting work to ensure contractors' compliance with West Virginia Division of Highways specifications.