Littlejohn Is Now S&ME
May 31, 2017
More Than Two Years After Acquisition, Nashville Firm Has New Name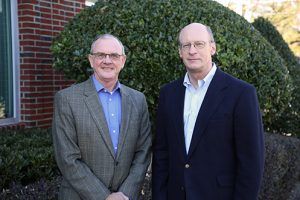 S&ME is pleased to announce that effective June 1, 2017, Littlejohn will now be referred to as S&ME. The name change reflects S&ME's acquisition of Littlejohn that took place in December 2014.
Under the new moniker, the Nashville firm will deliver planning, engineering, environmental, landscape architecture, surveying, and construction engineering and inspection services. Littlejohn's locations in Tennessee, Alabama, and Florida will join S&ME's locations in North Carolina, South Carolina, Tennessee, Georgia, Indiana, Kentucky, Louisiana, Ohio, Pennsylvania, and Florida totaling 37 offices with the S&ME name.
During the past couple of years, the firms have fully integrated into the structure that comprise S&ME's organization. Moving forward, Littlejohn will operate as the Planning and Design Business Unit of S&ME. "We have been preparing for this day and are excited it is here," said Jim Littlejohn, currently serving as the Planning and Design Director and member of the Board of Directors at S&ME.
"Combined, this bench strength and breadth of experience allows us to bridge even the most complex projects seamlessly for our clients, as well as continue to provide them with the personalized focus and expertise they demand," added Randy Neuhaus, President and CEO of S&ME. "Now, under a single name, we will continue to provide practical solutions to complex building and development challenges."