Coatings: How to Properly Protect Your Investment
March 30, 2021
Coating Technology
Film and coating science and technology date back as far as ancient history. From the Egyptians covering their sculptures to preserve them from chemical degradation, our ancestors applied coatings of different materials and liquids to generate desirable properties like durability, mechanical strength, and optical appearance. And today, the coatings industry is more advanced than ever.
Surface coatings refer to any mixture of film-forming materials and pigments, solvents, and other additives that when applied to a surface and are cured or dried, provide a thin film that is protective against environmental corrosion. The industry estimates that the global cost of corrosion approaches $2.5 trillion annually. Implementing an effective coating management plan provides protection of substrates that corrode and mitigates corrosion repair costs.
Coating Considerations
Environmental Conditions: Checking environmental conditions is a standard part of coating inspection. Coating contractors should conduct regular environmental checks, while the coating inspectors will verify.
Surface Prep: Improper surface preparation is the leading cause of coating failure. The main forms of surface prep include:
Abrasive blasting
UHP Water-jetting
Power Tool Cleaning
Pressure washing Specialized access equipment
Material Mixing: It is important the proper material is applied and properly mixed. Most protective coatings are multi-component from 1:1 to 1:8 mix ratios.
Inspections: What is inspected? Anything that can deteriorate due to a reaction with its environment can be protected with a coating system, including bridges, pipelines, storage tanks, pumps, ships, airplanes, nuclear facilities, and beyond.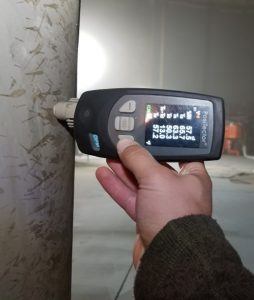 S&ME Coating Services
Within our Construction Services Business Unit, NACE International (NACE) certified professionals reference International Concrete Repair Institute (ICRI) and Society for Protective Coating (SSPC) standards. The team offers coating services that cover the range from water tanks to aircraft carriers. We operate on coating application observations, coating forensic studies, or holistic coating management programs within the water, wastewater, heavy industry, and transportation markets.
Monitoring Abrasive Blasting and Coating Operations (full-time boots on the ground): Our inspectors can provide full-time observations on your coating project, from blasting and coating operations to weld repairs and new fabrication.
Hold Point Inspection (trust but verify): With Hold Point Inspections, our team visits the site at an agreed-upon frequency and observes work in progress during the site visit for compliance with project requirements.
Specification Preparation (tailored to fit): A well-written specification is clear to all parties and extends the longevity of the investment.
Coating Surveys & Failure Analysis (let an expert have a look): We have the capabilities to do provide coating surveys and failure analysis and will provide a detailed report on your coating system and provide recommendations to prevent reoccurrence.
Contact Us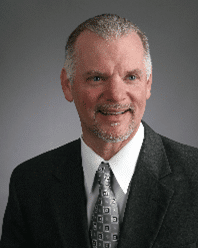 For more information on coating services, please contact Tim Greene at tgreene@smeinc.com.