Volkswagen Assembly Plant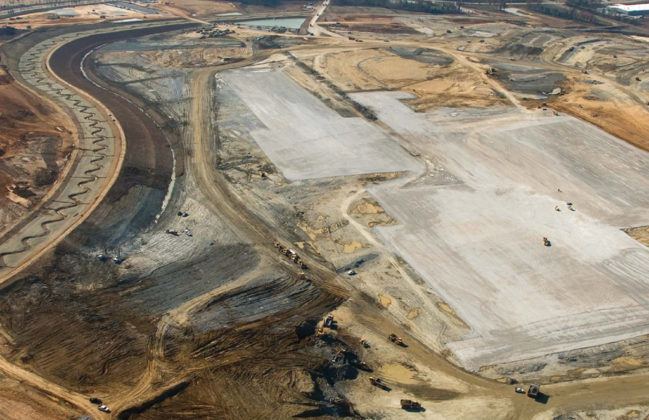 Enterprise South is a 3,000 acre industrial park in Chattanooga, Tennessee.  Volkswagen selected a 1,400 acre portion for construction of a new automotive assembly plant. The site is located on the former Volunteer Army Ammunition Plant (VAAP).
S&ME provided geotechnical, ecological, construction engineering and materials testing services for the $1 billion project. The karst conditions underlying the site was concerning.  Our team drilled 47 borings for the relocation of about 3 ½ miles of stream. The scope also included 57 test borings and the excavation of dozens of test pits to develop site grading recommendations. In addition, S&ME performed over 300 test borings to provide foundation and site preparation recommendations.
S&ME developed a laboratory testing program to evaluate settlement of buildings and floor slabs, as well as the settlement of large fills.  This also provided data for the evaluation of the stability of slopes for both the stream channels and the site perimeter.