What is Placemaking?
December 16, 2021
Some of the most successful built environments are those that are beautiful, vibrant, and full of spaces to gather and engage with other people.  These places are each built of many layers, from the depths of the sewer system to the penthouse of a high-rise condominium. Within the multidimensional workings of a neighborhood, each layer depends on the others for success.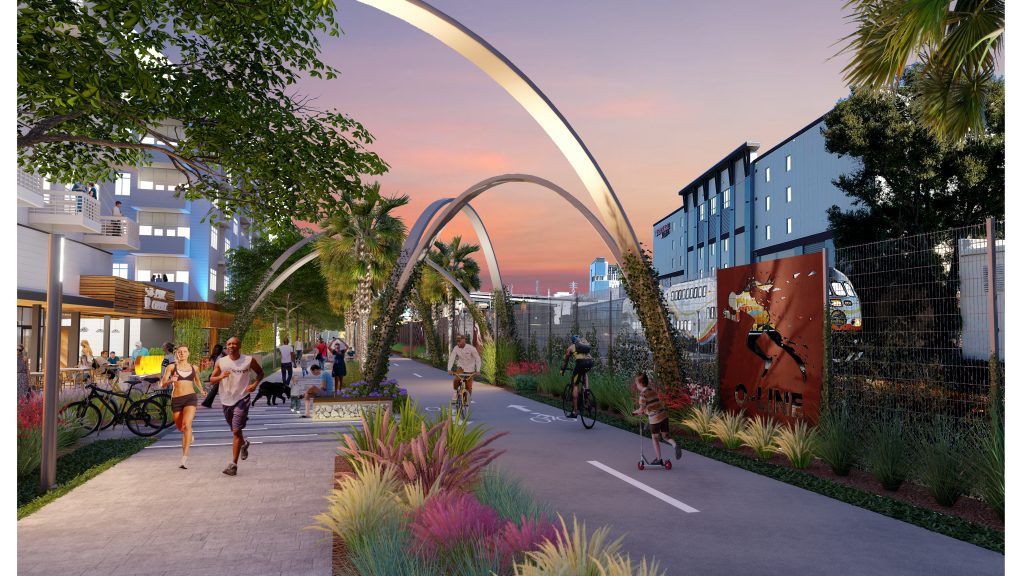 Placemaking is a process that is also multi-layered, and it must understand and consider all elements of a municipality to succeed. Placemaking is a design perspective and hands-on approach that recognizes the relationship between transportation, private development, and civic spaces. It allows people to reimagine and reinvent public spaces to see the potential of walkable parks, downtowns, waterfronts, plazas, neighborhoods, streets, markets, campuses, and public buildings. These areas have a profound impact on the quality of life and define the livability of our cities. Placemaking occurs through a combination of planning, design, and community input to create vibrant places where people want to visit. Like a jigsaw puzzle, each piece of the placemaking process touches on others and is critical to a successful outcome.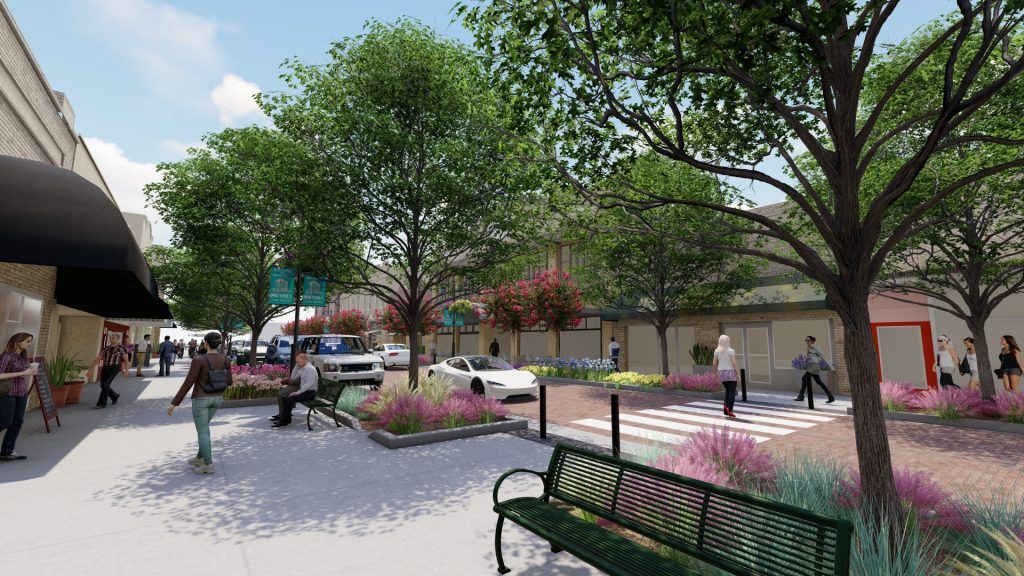 S&ME Area Manager, George Kramer, AICP, LEED AP, tells us,
"Placemaking recognizes the relationships between public and private spaces. We plan in the context of the community and our designs are focused on people and experiences."
S&ME Placemaking Value and Process
S&ME is an interdisciplinary firm with the capability to handle comprehensive services from project start to finish in a collaborative effort. Creating great places requires all disciplines. For example, a project begins with due diligence and site assessments, then geotechnical evaluation and survey. Once the project is in the design phase, planners, landscape architects, and civil engineers enter. S&ME Placemaking combines all the various disciplines together into a single, unified, collaborative design process.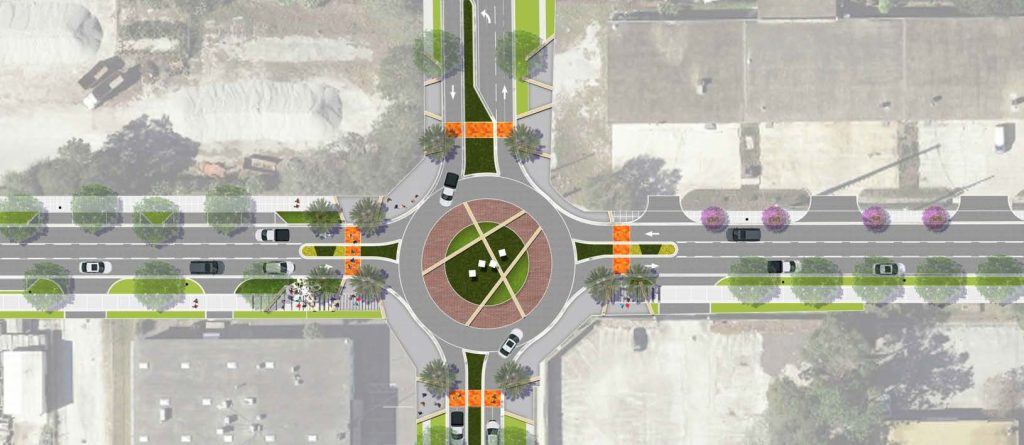 To ensure that each step of the Placemaking process will come together to create the best outcome, the planning process must include all stakeholders. An activity called "Visioning" allows planners to engage with city officials, business owners, builders, citizens, and other stakeholders to unite their ideas about how they want to connect with their space.
"Community engagement is fundamental to our process of planning and design. Our ultimate goal is to improve quality of life, so we listen first to understand the wants and needs of the community."
Technology in Placemaking
Technology is constantly changing everything that we do. It impacts how our cities are developing, the way we live, the way we shop, and more. Naturally, it changes the means for designing and addressing projects. Technologies also affect the way that people interact.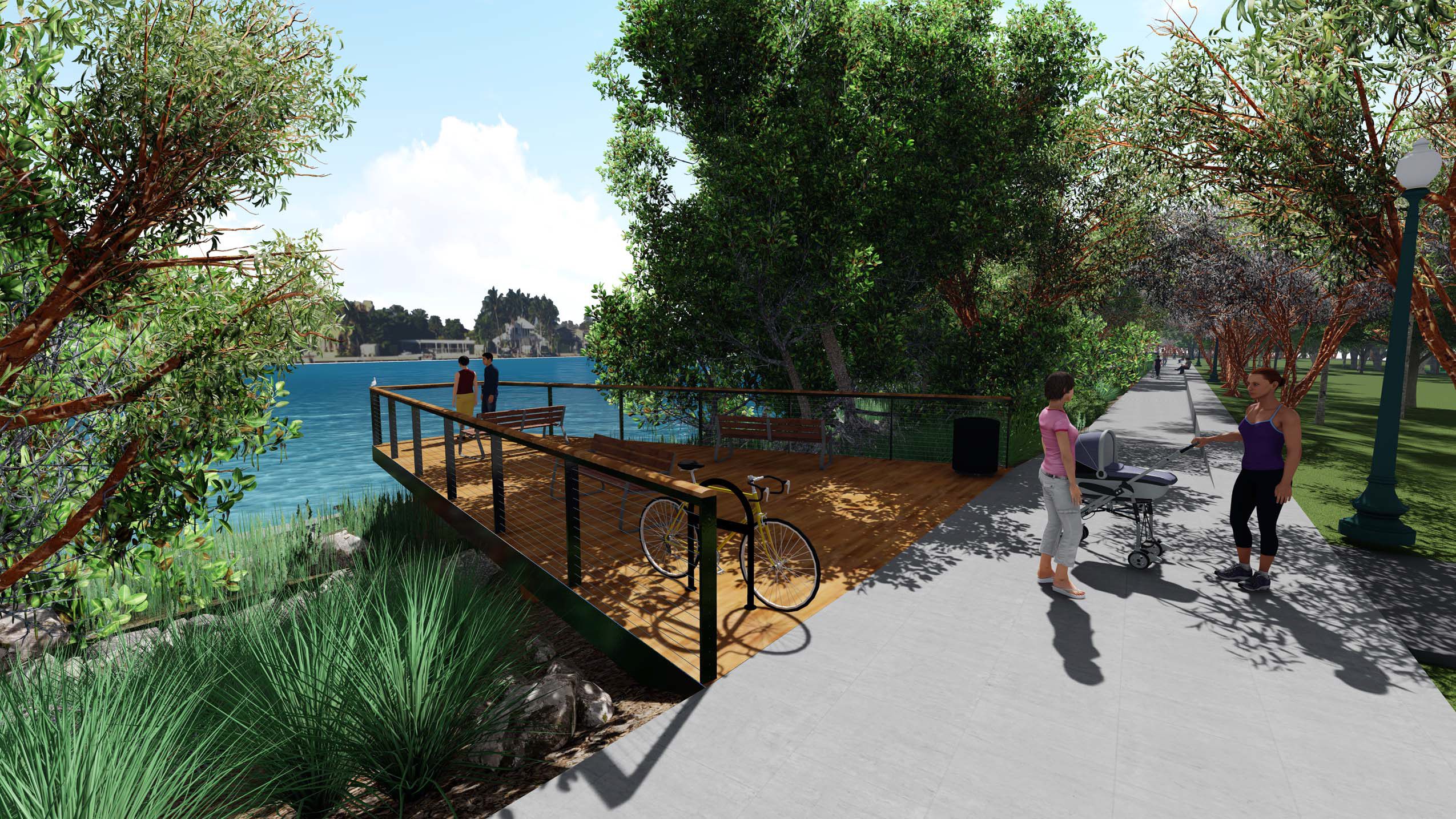 S&ME uses all available resources to create a place.
This means not only receiving suggestions from community stakeholders but also leveraging technology to immerse stakeholders into the envisioned space. S&ME uses visualizations through Lumion software to allow us, the client, the community members, and citizens to look at a plan and see it being lived in. Animation and movement create dynamic spaces to show stakeholders that they can fully visualize themselves in these spaces.
Additionally, our survey departments use 3D scanning for entire corridors to help us build 3D models of the existing conditions. With this, our team can create designs through the concepts and virtually build what the places will be. The feature allows our clients to better see and immerse themselves in this digital world.
S&ME Placemaking Projects
At S&ME, we think beyond project site boundaries, and we design for the people and experiences of the larger community.
One of the strengths of S&ME placemaking is the group's diversity of thought and background. Unique perspectives, backgrounds, and experiences gained from a diverse staff are vital to S&ME's sustainability, success, and continued growth.  Collaboration allows our work to be thorough and all-inclusive, resulting in a forward-thinking plan that focuses on the end-user and other stakeholders.
Check out a few projects detailed by S&ME Placemaking team members:
City of Melbourne, Florida
S&ME was asked to evaluate access management and to develop a conceptual plan for managing speeds along a 0.6-mile segment of US 1 in the City of Melbourne, Florida. The project corridor extended from the city limit at University Boulevard north to the intersection of W.H. Jackson Street. The Complete Streets team analyzed the existing and future land uses and coordinated with the Florida Department of Transportation (FDOT) to identify a target speed for the corridor based on the FDOT Context Classification and the future land uses along the corridor.  Context-sensitive speed management strategies were identified with the goal of encouraging slower speeds and improving pedestrian safety along the corridor. Elements were strategically placed along the corridor to minimize impacts to existing access points for businesses while improving pedestrian safety. Currently, S&ME is coordinating with FDOT to gain consensus before reaching out for public input.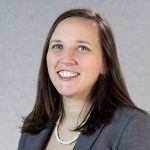 Kelly Farabee, PE, PTOE, M. ASCE
Project Manager
"Our first impression of the corridor was that it is currently a "sea of asphalt."  Although there are a number of residences in the surrounding area and a riverfront park accessible from the north end of the project corridor, the existing infrastructure seems more focused on moving vehicular traffic with less attention paid to pedestrian accommodations. We hope to improve the livability of the local community by encouraging slower vehicular speeds and improving the pedestrian facilities along the corridor so that local residents can feel more comfortable when walking or biking in the area."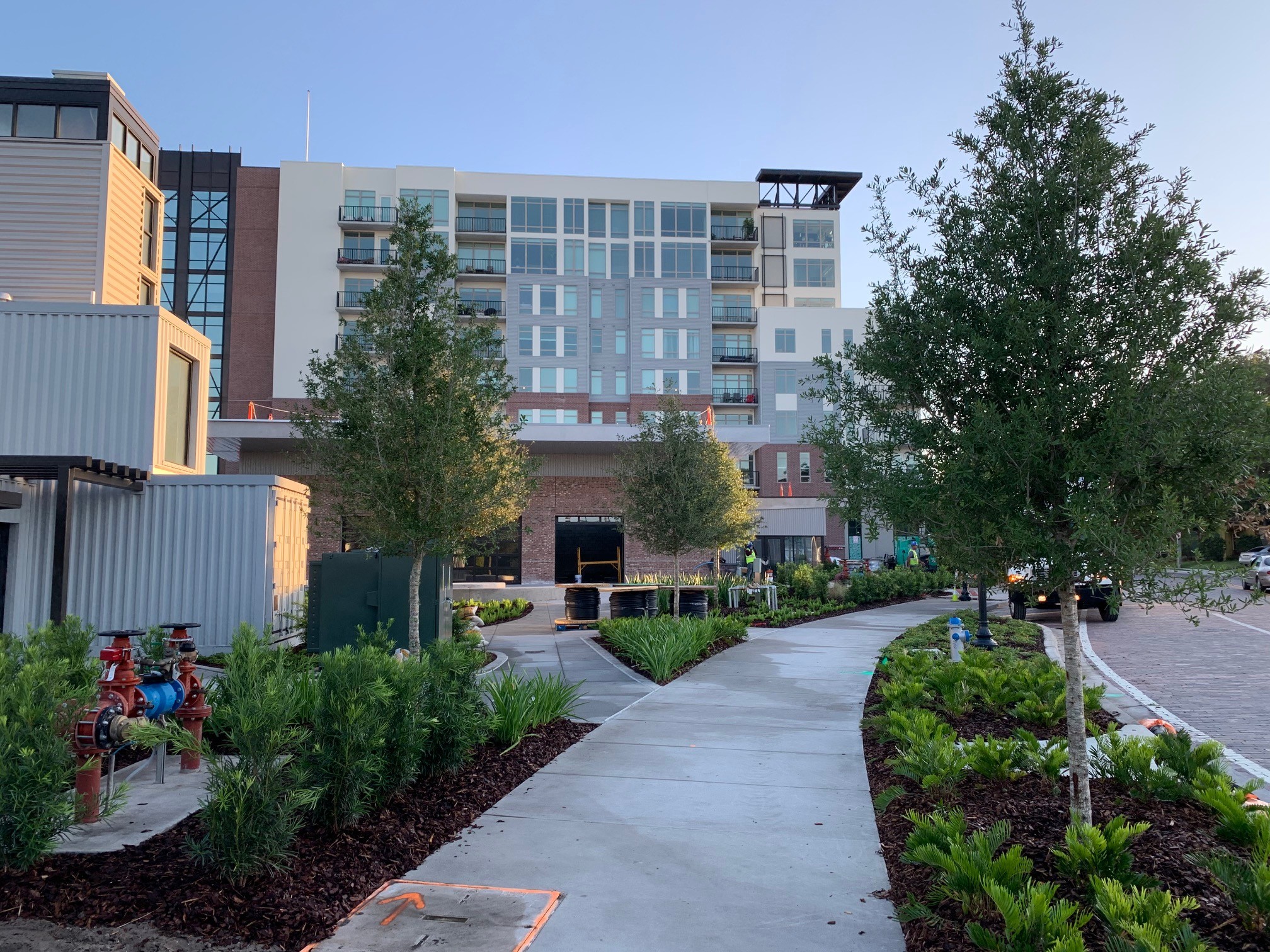 S&ME provided professional traffic engineering studies, civil engineering site, drainage design, and landscape architecture design for this urban redevelopment project in Orlando, FL. The completed re-development of two city blocks of old warehouse space near downtown Orlando now offers a series of 9-story apartments featuring 590 residential apartment units for lease and approximately 50,000 square feet of retail and restaurant space.  The project also includes a 1,100-space parking structure. The project consisted of multiple pocket parks and a rooftop pool deck on the 9th floor overlooking Lake Ivanhoe and the City skyline.
The project involved two major phases. The first phase was focused on public infrastructure and this included the re-alignment of the existing roadway network and extension of a multi-use trail to allow for better connectivity within the neighborhood. The phase also consisted of upgrading several utilities to support the development and surrounding growth of the community. S&ME coordinated the installation and relocation of dozens of utilities with the adjacent railroad line and the tight right-of-way corridors. A portion of the project involved relocating a cell tower in the middle of the property.
The second phase was the private infrastructure to allow for a vibrant setting that fostered organic activity both within the commercial areas that served the needs of the apartments as well as the neighborhood overall. In addition, S&ME and the ownership team sought ways to incorporate works from local artists into the open spaces throughout the development.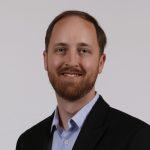 Ben Ellis, PE, PMP, LEED AP
Senior Project Manager
"S&ME's biggest challenge and focus were designing a support network of infrastructure and amenities to serve the new residents and surrounding community while enhancing the character of the neighborhood. This could only be achieved through extensive collaboration with the ownership, design team, community members, and local municipality."
Pinellas Park City Center Plan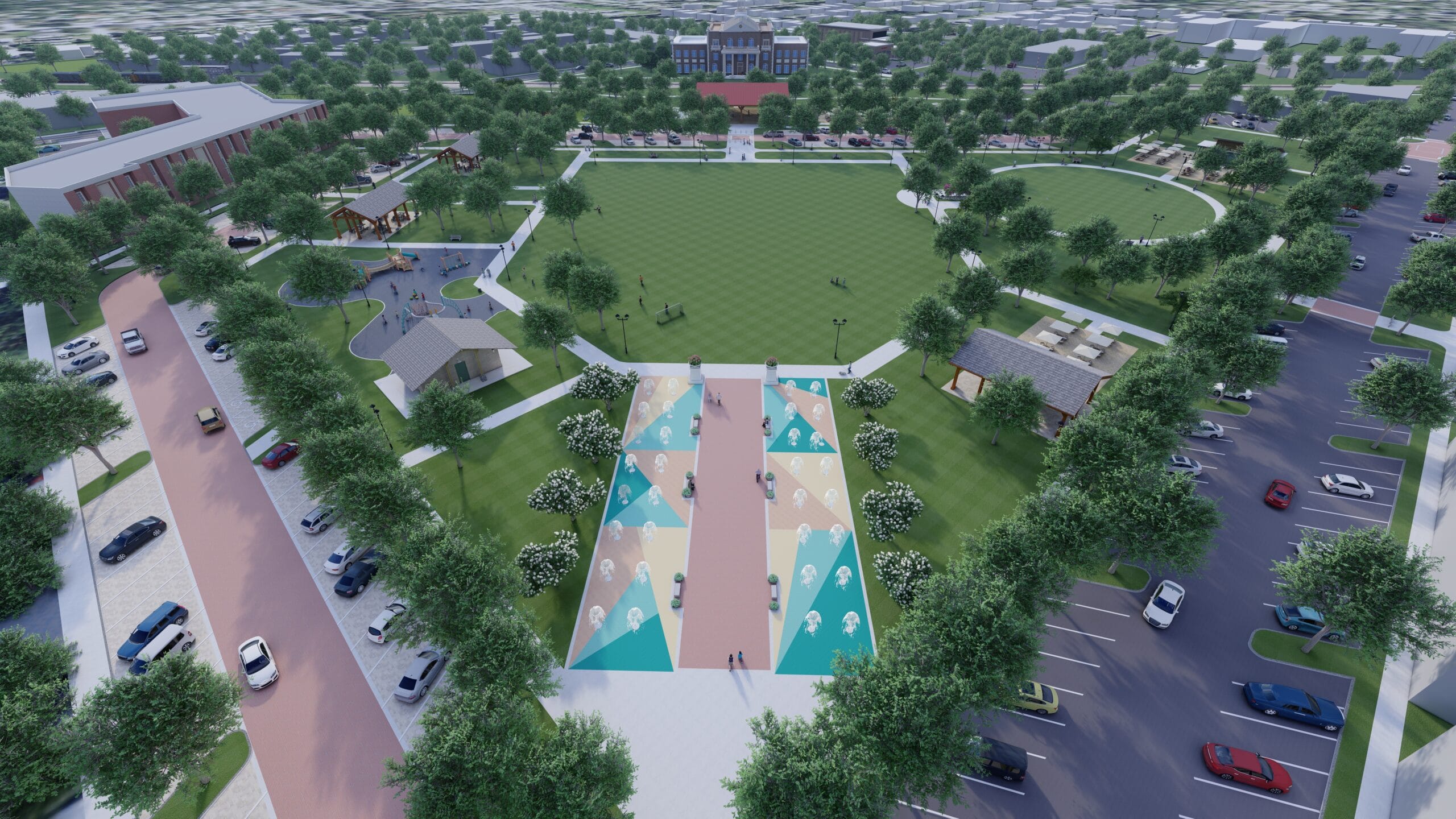 S&ME was selected by the City of Pinellas Park, Florida to develop a City Center Plan. This effort is an advancement of one of the primary goals identified in the City's Community Redevelopment Plan, which S&ME completed in 2019.
Commencement of this effort included the development of an interactive project website that serves to both gather input from stakeholders and post-project updates. S&ME hosted a week-long design charrette. The charrette also included three public workshops/presentations and targeted stakeholder engagement. The Final Plan includes a detailed site plan, implementation strategy, branding/logo, and style guide development and five frameworks: Real Estate Market Analysis, Transportation (Circulation and Parking), Parks and Open Space, Utilities, and Stormwater. A 3D model and Lumion fly-through video, a signage/wayfinding concept package, and social media template assets were all part of the final deliverable package.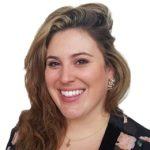 Em Schaefer
Senior Graphic Designer
 "Branding is such a crucial extension of Placemaking. It helps municipalities establish a strong identity that can resonate with residents and visitors across many channels. It transcends the built space, unifies communication, and has the power to evoke community pride. Pinellas Park identified an opportunity to distinguish their City Center as a vital and engaging public space for all and our Placemaking Team was honored to help tell their story through the development of the Park Station District logo."
Contact Us
For more information on Placemaking services, please contact George Kramer, AICP, LEED AP – Area Manager, Transportation.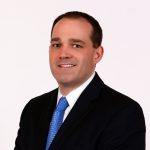 George Kramer leads S&ME's Placemaking practice that includes planning, civil engineering, landscape architecture, and transportation design services. George is committed to a vision and strategy to redefine the process of design, construction, and sustainability for our communities through an interdisciplinary approach to project delivery.