Technician Tuesday: Get to Know Tonya Baxter
December 21, 2021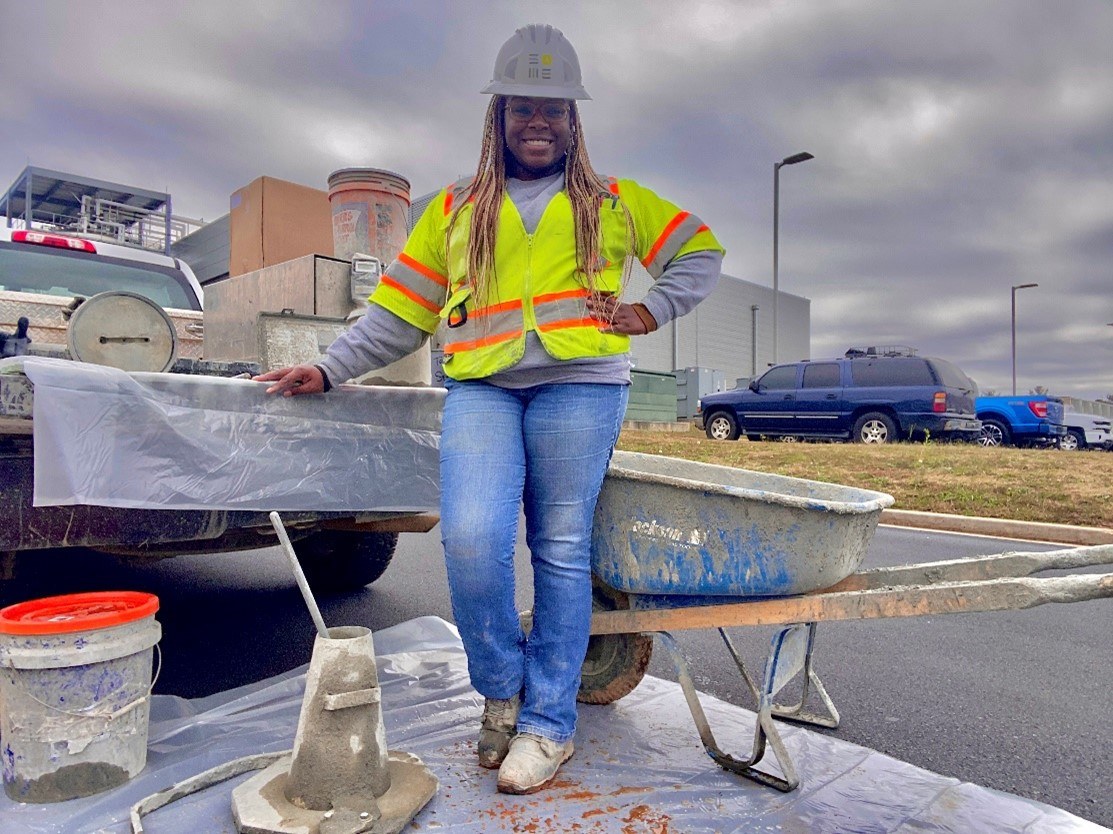 Tonya Baxter is a Construction Services Materials Testing Technician in our Construction Services Business Unit based in Duluth, GA who joined the company in September 2021.
Tonya earned a Bachelor of Science in Civil Engineering Technology from Savannah State University. Her learning varied across civil, industrial, structural, and geotechnical engineering coupled with learning computer-based technology like AutoCAD and Bentley. She was also part of ASCE during her time in school. Tonya tells us, "…this knowledge from school helps me understand what I'm doing in the field." She recounted a story when driving, she was turning on a road and noticed a failed foundation. "It's cool to notice things in daily life that you learned about in the classroom."
Tonya also tells us that she built a canoe out of concrete as part of a group project. This involved lots of trial and error. Unfortunately, it broke in transport!
As part of her Senior Capstone course focused on transportation, Tonya worked on a project and evaluated a dangerous road close to a school. The group studied traffic capacity during rush hour and worked on solutions to improve safety, including the addition of a turn lane.
Tonya's Experience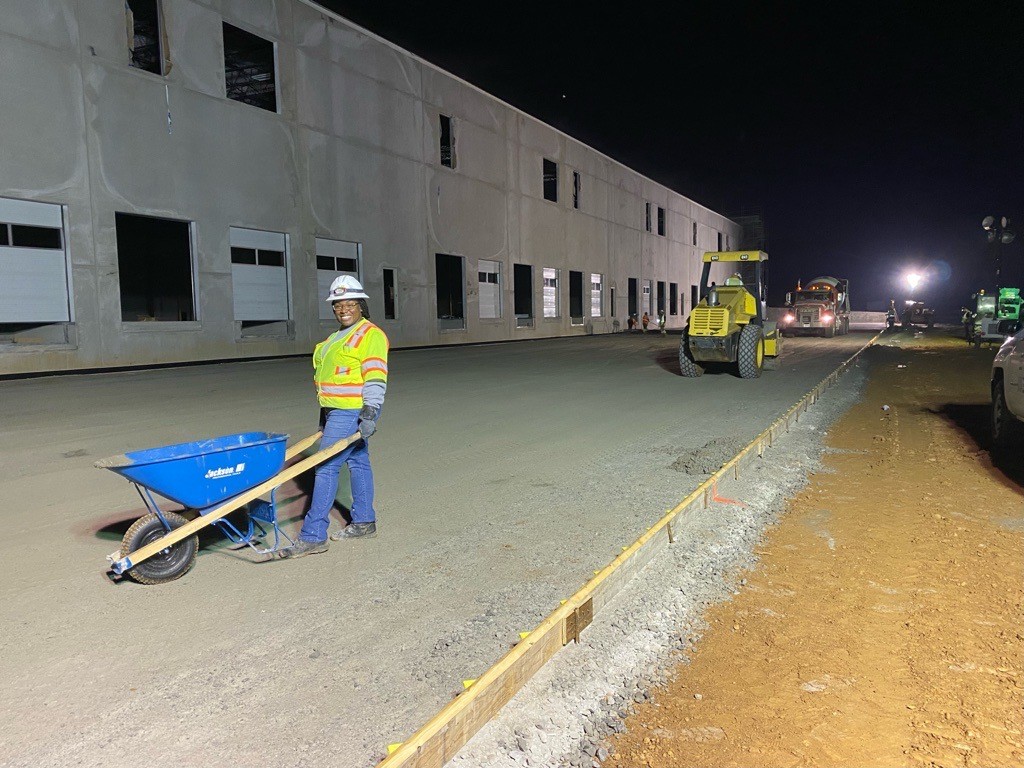 While working toward her degree, Tonya participated in an internship with the Georgia Department of Transportation (GDOT) in Winder, GA. The internship focused on the construction field and exploring a project where the team was building a foundation. Tonya spent time shadowing the inspectors on the project – a role she now completes at S&ME. Their role caught her attention. "You build great relationships out in the field, and I love that part of my job. I learned that I wasn't interested in working on bridges. It's not so much about the height, but more that there is no foundation under the rebar," she laughs.
Questions with Tonya
What attracted you to S&ME?
"I loved that when I went to the interview, there was a lot of conversation about my growth within the company. They told me they will support any certifications that will help me grow and improve – even the FE and PE exams. It's great to go to work every day is knowing that your job appreciates you and is rooting for you." Tonya is currently in the process of earning her American Concrete Institution (ACI) certification.
"Also, the superiors and support attracted me to S&ME. I also love being out in the field. We operate well, and everyone is doing their job. I would not want to work for a disorganized company. My co-workers are great, and I appreciate their positive attitudes."
What was your training experience like?
"I spent the first week picking up our cylinders to be tested. After the first week, I joined my colleague, Kevin Penley, who showed me the ropes for two weeks. He trained me on all the work that I now perform on my own."
What does a typical day look like for you?
"If I am on a night pour, I wake up anywhere from midnight to 2:00 am and drive out to the site. I will set up and prepare my testing area, laying down plastic in the back of my truck. I'll then prepare my equipment and perform roding, cylinders, and beams. It is an independent job, and I like that. I always know what I need to do before I get to the site, which is helpful to be prepared. At times, you are testing for 800 yards, sometimes five cylinders, but I get that information ahead of time from the Project Managers."
What do you enjoy most about your job?
"I love the freedom and meeting new people. My co-workers have been supportive as well. Some co-workers you don't see on a day-to-day basis, but everyone is supportive and helpful. I also enjoy being outside since I find it peaceful."
What is your favorite project you have worked on?
"I've worked on warehouses for multiple clients, doing testing for the parking decks and the building as well. I've also worked on a site next to the Atlanta Falcons practice field. Seeing something built from the beginning to end is super exciting and rewarding."
What skills would you say help someone succeed in this role?
"Adaptability. Coming from whatever field you're used to, you need to adapt to your environment. You're out in the field by yourself, and you must adapt to your surroundings. Effective communication skills will also serve you well. My Project Manager and co-workers are a phone call away, and you must be available and dependable. You also must have dedication. Make sure you spend time learning how to do the job properly."
We asked Tonya what her advice is for women interested in the industry?
"Believe in yourself. Find your flow and works for you and build on it. Don't stop, and don't let anyone bring you down. Just because someone says you can't doesn't mean you can't. Work smarter, not harder. Trust that we are all building and rising together. Most haven't seen a female working with the concrete but be yourself and never let anyone treat you other than what you deserve to be treated. Stand your ground, and don't be afraid to speak up."
Welcome to the team, Tonya!