S&ME Welcomes Mary Scarbrough as Chief Human Resources Officer (CHRO)
September 14, 2020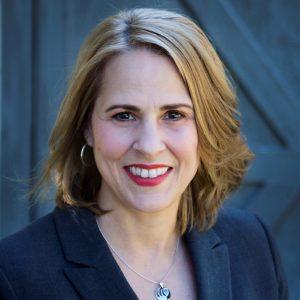 We are pleased to announce Mary Scarbrough has joined S&ME as Chief Human Resources Officer. In this role, Mary and her team are responsible for creating employee-focused strategies that align with the company's overall strategic plan to enhance our culture and people focus areas. She will also play a critical role in developing and leading HR solutions to position our employees-owners for success while meeting challenging business goals.
Mary joins us from WSP, where she served as Vice President of Human Resources (HR) within their Transportation market sector. In this role, she led a team of HR Directors, Managers, and Analysts across the US to drive culture change, define organizational needs, create training and development, determine hiring needs and strategy, and develop and track HR requirements of the business's strategic and operating plans, for nearly 5,000 employees.
President and CEO, Matt Ryan, tell us,
"We look forward to infusing Mary's high energy and leadership into S&ME's culture. I know that her diverse background and experience will help elevate our people to become more engaged, successful employee-owners."
Mary holds a Bachelor of Science in Organization Management from Roberts Wesleyan College, and her early career began within the finance, operations, and human resources fields.
"I am innately a people-oriented person, which is why I love this field. Human Resources is a unique and rewarding industry in that it provides me with the privilege and opportunity to not only to get to know and understand our employee-owners, but also develop a committed, productive, and engaged workforce to help our company meet broader goals."

We are eager about the future progress and direction of S&ME under our Thrive Together Strategic Plan with guidance from Mary. Within the plan, we have identified five focus areas; Culture, People, Clients + Partnerships, Growth, and Financials.
"People and Culture are pillar focus areas of our Thrive Together Strategic Plan. I am excited to be a part of shaping the future of S&ME through fostering an energized culture of employee-owners through a strategic vision for our company."
When not at work, Mary enjoys CrossFit and working out with her husband, Andy. Together, they have three children, two girls and a boy, who are married or about to be married. Sporcle Trivia nights have become the newest craze in the Scarbrough household and are often done over Zoom with their son and his fiancée, who live in Seattle. Their most favorite pastime, however, is to spend time with their four grandchildren whenever possible.
Mary is also a member of the Society of Human Resources (SHRM) and the American Council of Engineering Companies (ACEC).
We look forward to the future of our company and employee-owners under Mary's leadership.