Placemaking in Rural Communities: Maintaining Sustainable and Thoughtful Growth
September 15, 2022
 Placemaking is a design perspective and hands-on approach that recognizes the relationship between transportation, private development, and civic spaces. Placemaking occurs through a combination of planning, design, and community input to create vibrant places that people want to live in and visit.
Rural Community Growth
As mid-sized cities in the Southeast grow quickly, their surrounding rural communities are feeling the effects. Markerr reports, "…through May 2022, migration continued to trend upward in Sunbelt markets, dominated by Florida, the Carolinas, and Texas. In addition, Coastal markets lost ~507,000 residents, while the Sunbelt gained ~289,000 residents over last year."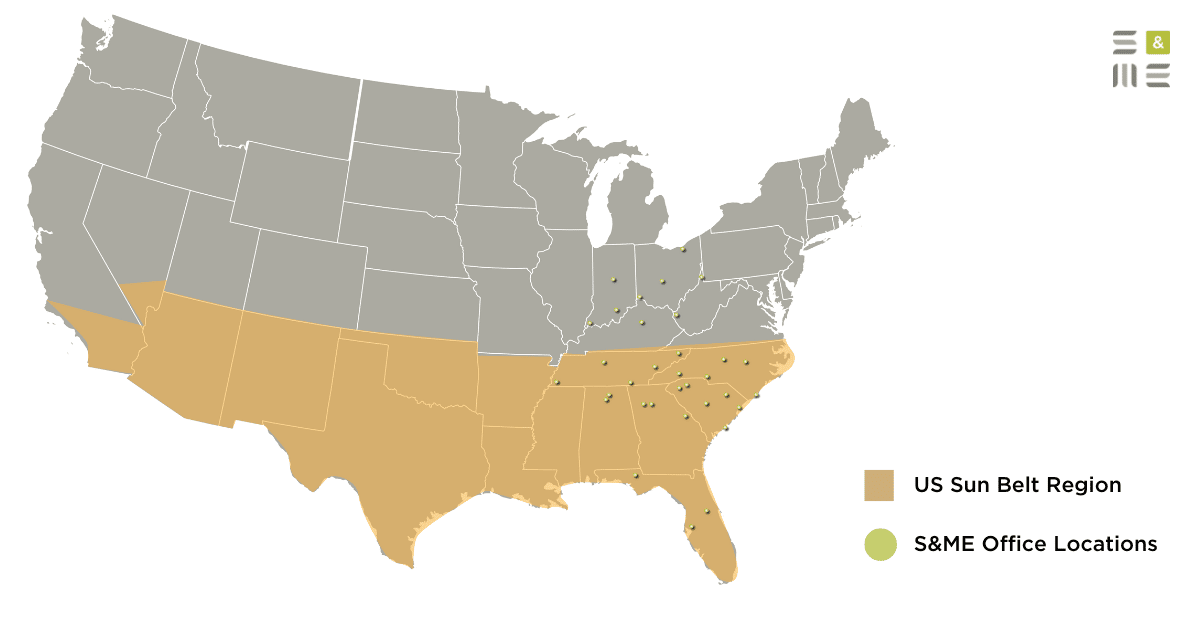 Rural communities in the Sun Belt are facing unprecedented development pressures for a myriad of reasons, including:
Increase in remote work relocation
Increase of commuters from neighboring metro areas that are also experiencing unprecedented growth
The allure of their cheaper real estate
Desire for a quieter, more peaceful way of life
With the rise of development, many traditionally rural communities are concerned about losing their community character and pristine landscapes. S&ME Principal Planner-Project Manager, Sarah Sinatra Gould says, "The rural communities we work in have a rich history in agriculture, but many farming families are losing interest in this generational tradition and are looking for new opportunities. This occurrence has led to the subdivision of farms and newly developed properties on previous farmland. As planners, the challenge is to balance the rural lifestyle of the community with a property owner's development requests."
Our Placemaking Process
S&ME partners with local planning departments in rural cities to prepare for growth appropriately. Our goal is to create plans that preserve community character, affordability, and sustainability while promoting progress.
"A common theme we hear throughout some rural communities is to prevent new development. However, this route will result in uncoordinated development that strains the community's infrastructure. A visioning process where the community outlines where the development should occur in combination with a growth plan will support planning for growth in the suitable areas and preserving where appropriate," says Sarah Sinatra Gould.
Community Engagement
A key aspect of our approach, community engagement, is a critical piece to Placemaking. Community planners understand that the best plan for any community is not written solely by the professional, but a plan crafted over time by the community itself. To do so, planners must provide as many opportunities and methods for public input as possible so that everyone in a local area can contribute and feel invested in a plan that will help guide the future of their community.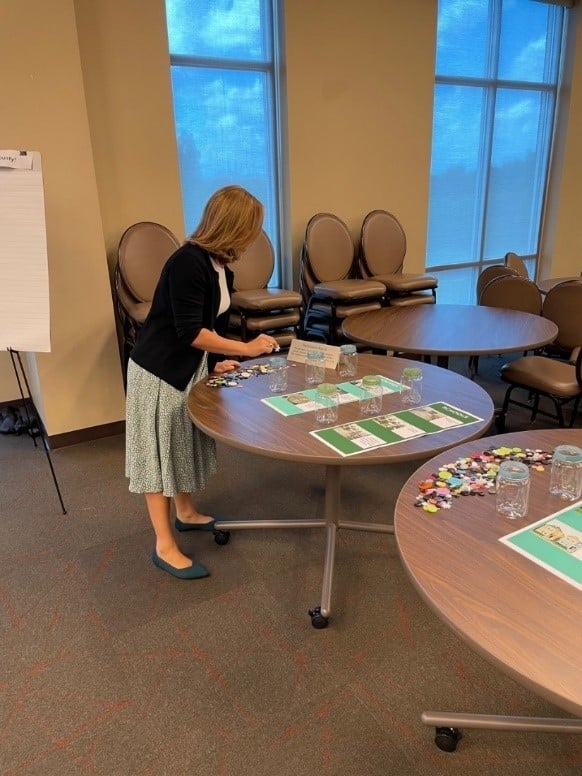 Meaningful online and in-person engagement of the public also ensures that our team is fully aware of the challenges in the community and the public's priorities. Every community is different and allowing public engagement to direct our recommendations ensures that our solutions are tailored to the area's specific needs.
As the growth in the Sunbelt region continues, rural communities will continue to experience pressure for development. By evaluating the short and long terms needs within each town, with input from local stakeholders, we can create more vibrant places for our farming communities to thrive.
S&ME Placemaking in Rural Communities Case Studies
Through partnerships with the public, stakeholders, and local government, we can develop an updated vision for the community's future. We then use the vision to create new land use maps that consider their future growth. Finally, if a community plans to move forward with its vision, we craft a zoning code to ensure that development aligns with its priorities.  A few examples of this work is outlined below:
Robertson County, Tennessee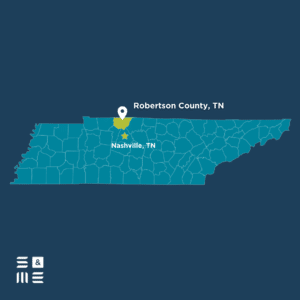 Robertson County is a rural county 30 minutes outside of Nashville that is seeing an explosion of growth pressure. Current residents want to preserve their rural character. Our team completed its comprehensive plan in 2013. In addition, we have recently held online and in-person public engagements to determine needs and challenges in the county.
Effingham County, Georgia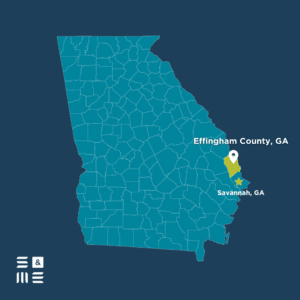 Effingham County is a rural county experiencing growth and development pressures due to port proximity and neighboring Savannah. Our team has held multiple public engagement meetings to receive their input on shaping future land use. We have also developed a new future land use map and accompanying zoning code to meet the community's new needs.
Hardeeville, South Carolina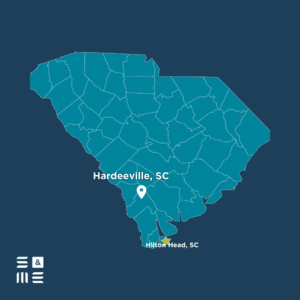 Hardeeville is a rural city in low country South Carolina experiencing growth from new retirement communities and proximity to Savannah and Hilton Head. Our team is updating their MZDO (Municipal Zoning Development Ordinance), which will shape the form of development that occurs in their community. Our team plans to engage the public, particularly frequent users of the zoning code, on their preferences for zoning.
Sumter County, Florida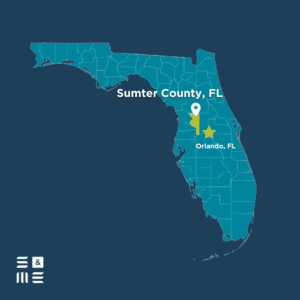 Sumter County has experienced tripled population growth in the past 20 years and is one of the fastest-growing communities in Florida. Our team has provided a Plan Update, and our focus in this effort is public engagement through hybrid tools.
Contact Us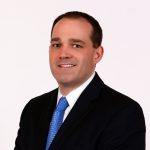 S&ME Vice President & Placemaking Area Manager, George Kramer, AICP, LEED AP, tells us, Our approach to placemaking includes extensive interdisciplinary collaboration and a robust public engagement process. We understand that each city, town, and county is unique and the stakes are high. S&ME is committed to providing great places and enhancing communities." Read more about Placemaking.
For more information on S&ME Placemaking-related services, please contact George Kramer, AICP, LEED AP.