Meet Melvin Williams
January 14, 2021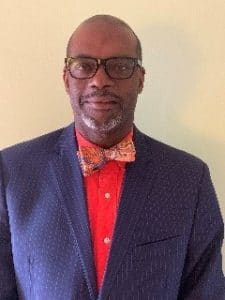 Melvin Williams, F.SAME, FACEC is a Vice President, Senior Business Developer in our Geotechnical Business Unit based in Charleston, SC. He holds a Bachelor of Science Degree from South Carolina State University and a Bachelor of Science Degree in Civil and Environmental Engineering from the Citadel Military College.
Melvin joined the company in 1988 and attributes his growth at S&ME to his leadership skills and ability to adapt to the company's changing needs. He began his career at S&ME as a Staff Professional and was then respectively promoted to Project Manager. As Melvin and S&ME continued to grow, he was promoted to Department Manager, later Department Manager/Business Developer, then Business Developer, and currently is a Vice President and Senior Business Developer.
Melvin's expertise includes geotechnical engineering and construction materials inspections project management, as well as developing client relationships in the industry. He has become a primary face of S&ME in South Carolina due to his interaction with local and state leaders, South Carolina Department of Transportation (SCDOT) officials, community leaders, and target clients.
Can you briefly describe what you do?
"In business development, I learn about growth markets,  pursue projects, and build client relationships to serve. In this work, it is important to build relationships. I want to make S&ME the best-known name across the Southeast."
Why and what do you enjoy about your job?
"I love the people that I work with and for. I am very much a people person and like the interaction and connection with individual people. Personal branding is a big thing for me. It sets you apart and makes you, you. Most people recognize me with a bow tie, and funny enough; most people might think I sleep with one."
Involvement
Melvin's involvement in the engineering industry is vast. He is currently involved in the following organizations at a leadership level, to name just a few:
Vice Chair-Elect for the American Council of Engineering Companies (ACEC)
American Council of Engineering Companies (ACEC) Planning Cabinet
American Council of Engineering Companies (ACEC) Transportation Steering Committee
Affiliate Director of ACEC-SC and many previous leadership positions within the organization
South Carolina SmartState Review Board
Charleston Post of the Society American Military Engineers (SAME)
He also actively volunteers on several community boards, including the Medical University of South Carolina Hollings Cancer Center, Citadel Military Engineering, and Charleston Southern University Advisory Boards.
When getting involved with an organization, what do you look for?
"I look for an organization with a positive impact on the industry. Specifically, ACEC has a significant impact, as does SAME. They not only have many options for personal development but positively improve communities. For example, the Smart State Program is a national program for South Carolina that has attracted over $2 billion to the state and created over 7,000 jobs and several start-up companies."
Awards
Melvin has received many accolades for his service and involvement in various professional organizations, to name a few most recent achievements:
Accepted into the 2021 National Society of American Military Engineers (SAME) Class of Fellows
Elected into the 2021 American Council of Engineering Companies (ACEC) Class of Fellows
Furman Diversity Leadership Program – Riley Fellow (2019)
American Council of Engineering Companies (ACEC) Community Service Award (2019)
How have you stayed well connected during this virtual era?
"Work looks different this year. It is hard to know if people are in or out of the office. As someone who excels at networking with 100 or 200 people in a room, virtual communication is different. It is about talking to people and getting to know them better. As for tips to help with virtual meeting engagement, get chatting in chat rooms, or change up your background for a fun conversation starter."
What's the best career lesson you've learned thus far?
He says having core values are essential.
"Be what you say and do what you say. People enjoy working with others they like. If they do not like you, they will not connect, refer, or endorse you. Be genuine."
What is your advice for someone interested in Business Development?
"Get involved, but also find positions in leadership. Look for a person that can be a mentor that can help show you the organization and how you can benefit from the organization."
What do you enjoy doing during your time off?
"I love playing golf. I decided to learn as others were playing in the office. I have made a lot of connections on the golf course over the years."
Who is the coolest person you've met?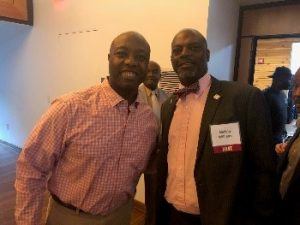 "Being a political junkie; I enjoy following and interacting with politicians. I have followed Senator  Tim Scott's career from his time as a Charleston County Councilman.  We also have a similar background growing up. He has a mission to positively impact the lives of others and has become a superstar in politics."
Can you share a fun fact?
"I have over 100 colors of different types of socks. Typically, I like to dress up and have my shirt match my socks. However, when I work from home, I am more casual. But you will never see me out in public with a tee shirt."
Thank you, Melvin, for your own unique style and personal brand that sets you apart in the engineering industry.
Connect with Melvin