EnVISIONing a World with ZERO Traffic Deaths: How Complete Streets Can Help Us Get There
November 21, 2021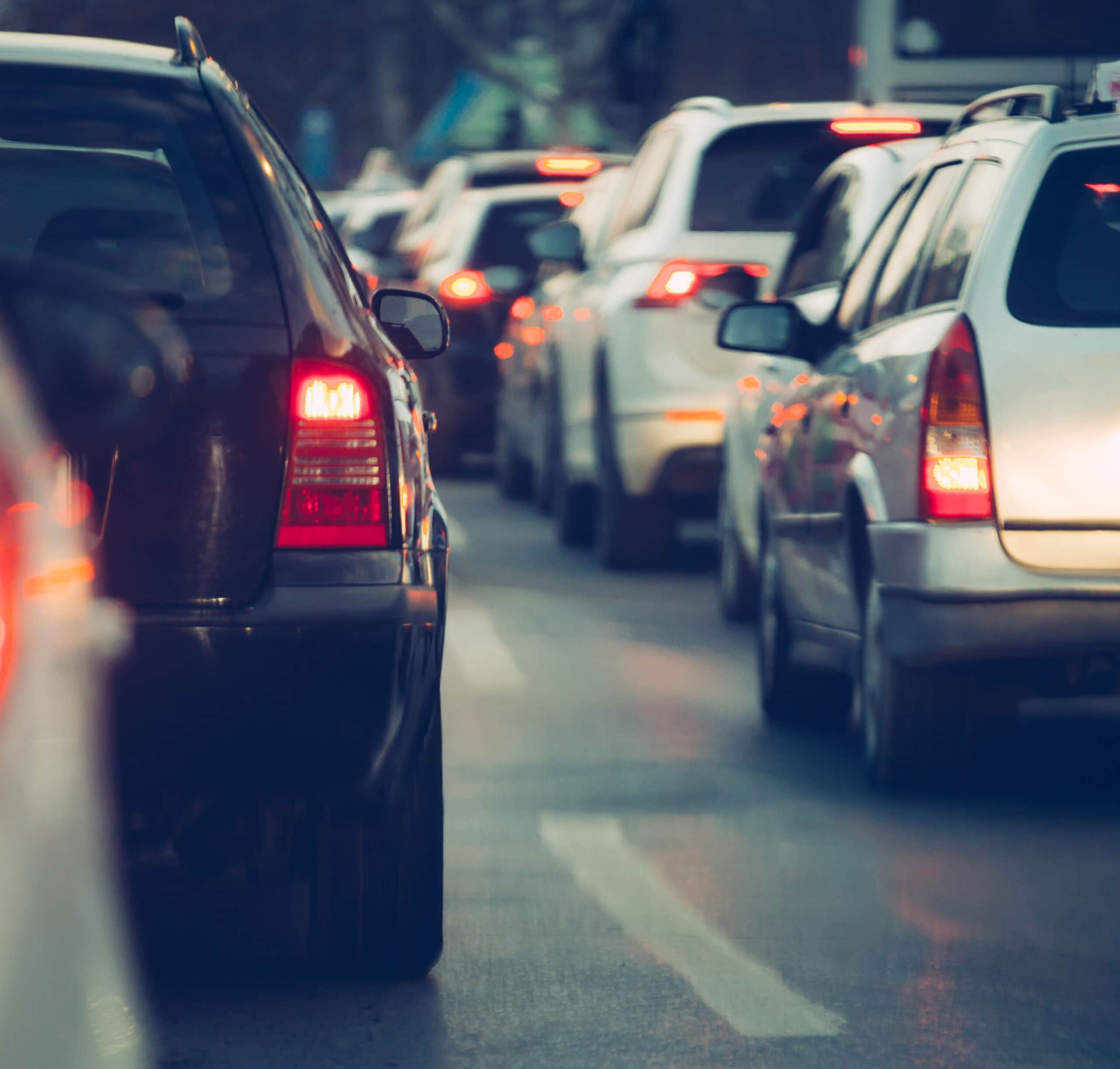 Road fatalities spiked in the first half of 2021, representing the largest increase ever recorded in a six-month period. More than 20,000 people died in motor vehicle crashes on US roads, a nearly 20 percent increase from the same period in 2020. Read more on World Day of Remembrance for Road Traffic Victims. Research indicates that vehicle speed is a contributing factor to the survivability of a crash. Thus, implementing strategies to reduce vehicle speeds is one way we can create safer spaces for all roadway users.
Vision Zero
Vision Zero is a strategy that seeks to eliminate all traffic fatalities and severe injuries while promoting mobility and accessibility. At first glance, such a mission might sound impossible, but we believe that every life is valuable, and every person deserves the chance to travel from one location to another without losing their life or suffering an incapacitating injury. To set a target of even 1 fatality or injury in a given year is not acceptable.
At S&ME, we believe that with innovation and hard work, we can achieve a goal of zero fatalities and severe injuries. We recognize that errors occur and that eliminating all crashes entirely is not reasonable, but by designing safer systems for all users, we can prevent those crashes from having life-altering consequences.
The Complete Streets Approach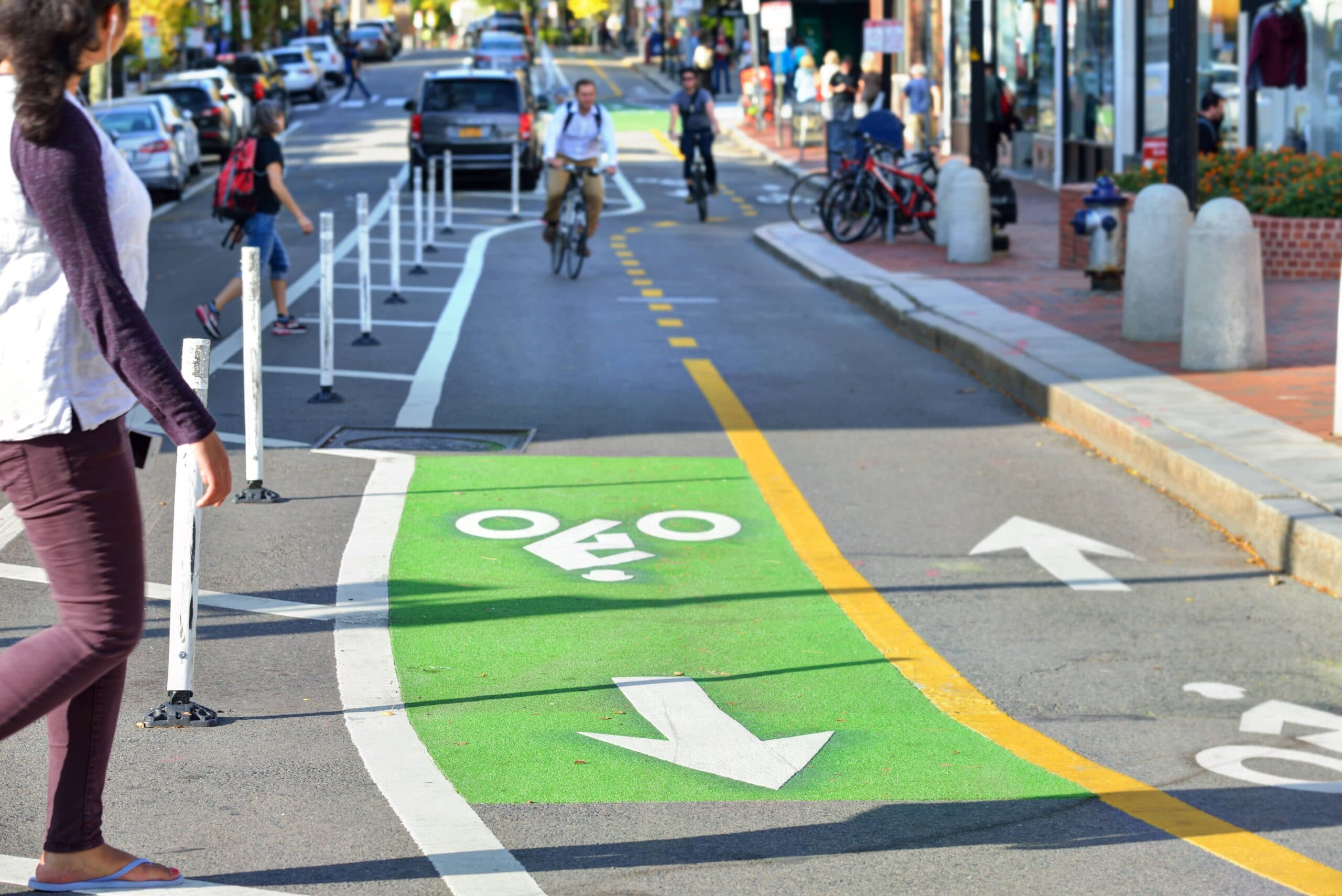 Our approach to improving safety in the transportation network is to apply Complete Streets principles.
Complete Streets are a key part of livable, safe, and attractive communities. Complete Street policy and design approaches require streets to be planned, designed, operated, and maintained to enable safe, convenient, and comfortable travel and access for users of all ages and abilities regardless of their mode of transportation (drivers, pedestrians, bicycling, or using public transportation).
The beauty of the Complete Streets approach is that it is based on the context of the particular project or location. There are a variety of tools that can be implemented to achieve Complete Streets goals. We look to the surrounding land uses and the needs of the traveling public to identify the specific needs for a given corridor or intersection or community. An urban area with mixed land uses lends itself towards higher demand for pedestrian, bicycle, and transit facilities, whereas, a rural area with agricultural land uses might need to accommodate heavy equipment and heavy trucks on its roadways.
Complete Streets solutions may incorporate a wide range of elements, such as sidewalks, bicycle lanes, bus lanes, public transportation stops, crossing opportunities, median islands, accessible pedestrian signals, curb extensions, modified vehicle travel lanes, streetscape, and landscape treatments as well as alternative intersection designs. Ultimately, the goal is to implement an appropriate strategy or combination of strategies such that the transportation network can better serve the surrounding community.
Learn more about Complete Streets.
S&ME Complete Street Projects
Our Placemaking Team designs Complete Streets. Read more on safety features implemented in the projects below:
Pilaklakaha (PK) Avenue Streetscape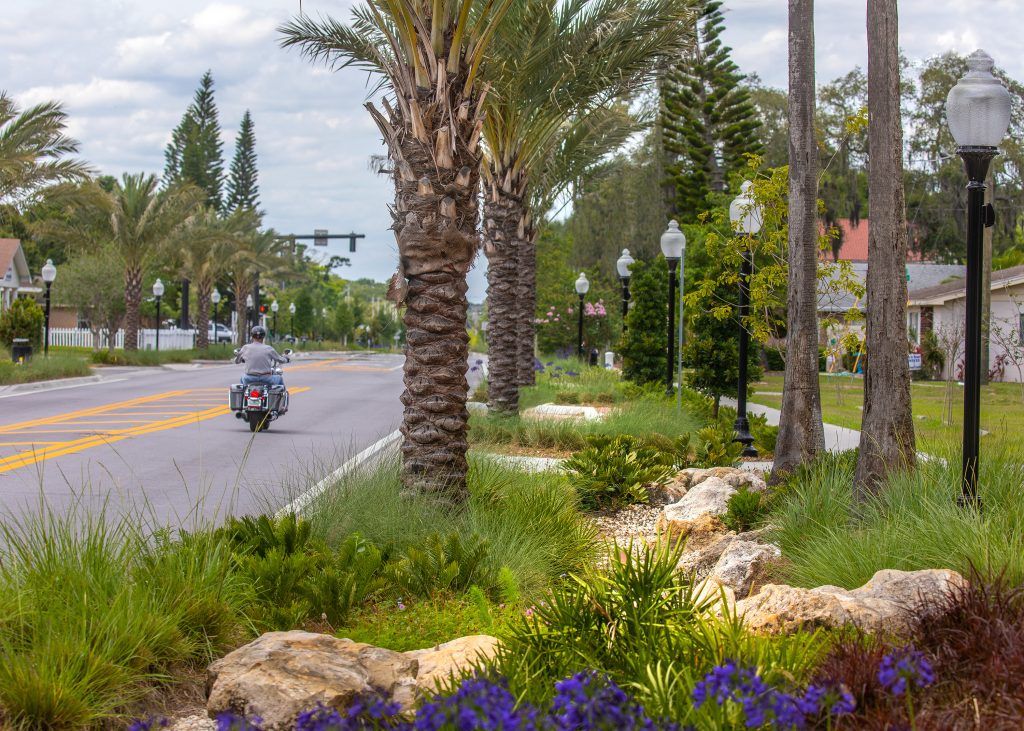 S&ME provided master planning, conceptual design, and landscape architectural services for Auburndale's five-block Pilaklakaha Avenue streetscape. The project fundamentally changed the character of the corridor, addressing flooding issues, encouraging reduced speeds, and enhancing multi-modal travel facilities.
Division Avenue Complete Street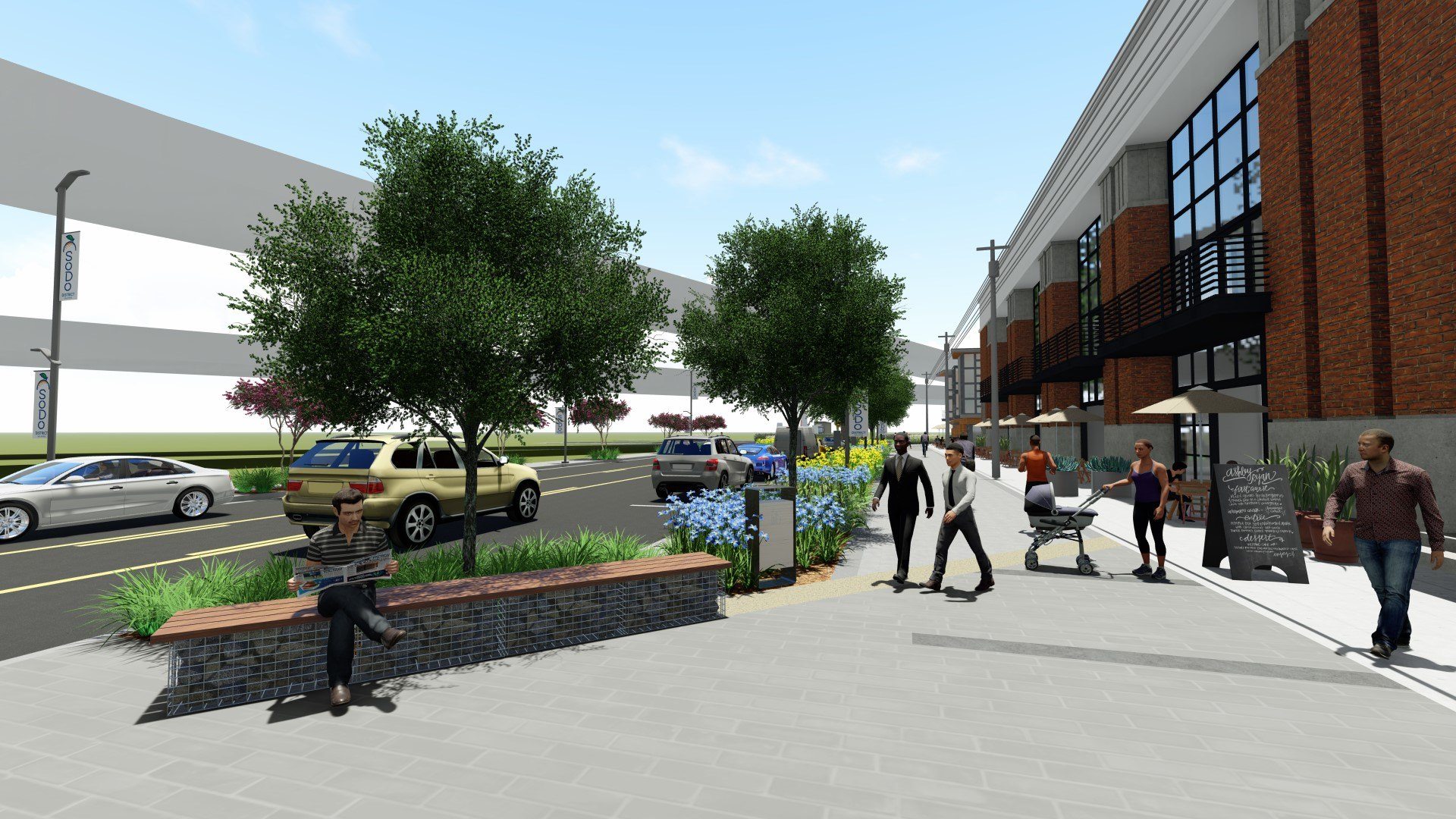 S&ME provided urban design, landscape architecture, and transportation planning services for this segment of Division Avenue in Orlando's Downtown South Neighborhood Improvement District, SoDo NID. The plan incorporates complete street design principles such as recommendations for the Division Avenue right-of-way, roadway design, roundabouts, and more.
St. Augustine Mobility and Complete Street Master Plan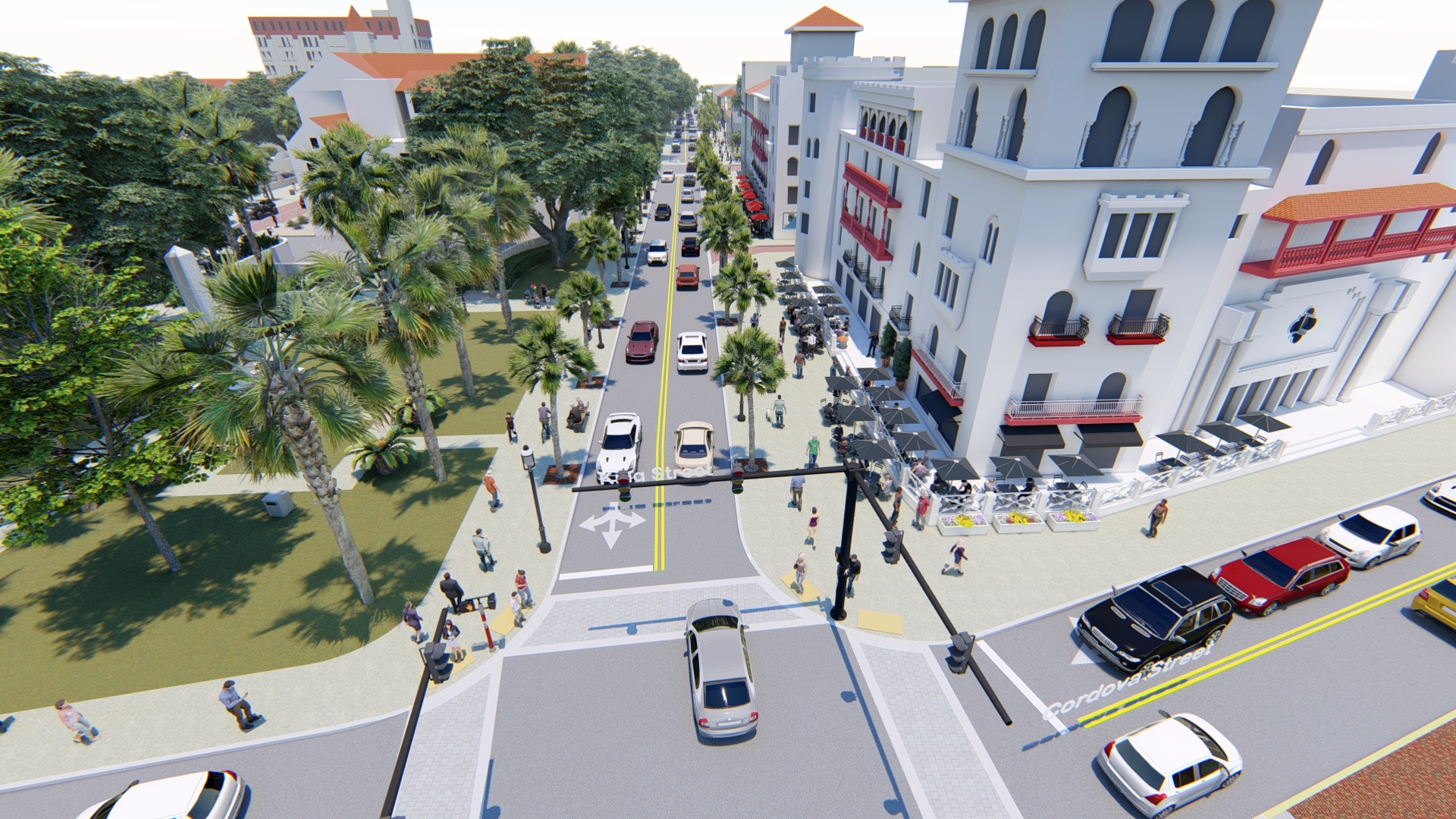 S&ME developed a Complete King Street Master Plan that provided the City with a community-inspired vision for the corridor complemented by an integrated transportation and land use plan for implementation. Recognizing the inextricable link between transportation and land use, this effort identified ways to improve multiple modes of transportation, including walking, bicycling, and transit. This Mobility Plan was unanimously approved by both the Mobility Task Force and the City Commission.