Natural Gas
The US has become one of the world's largest producers of oil and gas. The abundance of oil and gas found from drilling in the US shale plays has caused a revolution in the rethinking of the future of energy production. S&ME has quickly developed the reputation in this market as a full service, go-to consultant. Our dedicated oil and gas team provides civil and mechanical design, environmental permitting, geotechnical evaluations of HDD and earthen construction, and construction inspection and testing services.
Our diversity of services along with our understanding of the local regulatory environment and strong field presence provides value to exploration & production, midstream and downstream companies.
Customers benefit from our years of professional experience in engineering and permitting for natural gas facilities. The environmental and engineering support we deliver provides our clients with integrated, cost effective, and timely services which assist the owners in satisfying their permitting and engineering needs. We collaborate with our clients to help solve their complex problems enabling them to safely and reliably deliver gas to market and to their customers.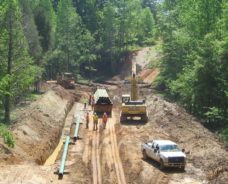 S&ME is well positioned to provide engineering and environmental services to the E&P (upstream) sector of the oil and gas industry. Our professional staff of civil engineers and designers can quickly perform cut/fill calculations to determine…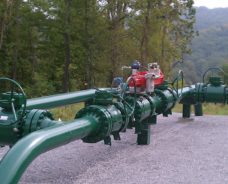 S&ME's Energy Pipeline Services engineers offer detailed and flexible design solutions to their client's critical needs for measurement, regulation, filtration and flow monitoring, whether the facility is located at an existing station, or in a remote location…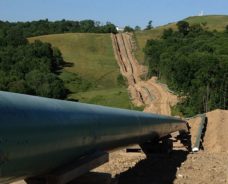 S&ME's Energy Pipeline Services assists companies in the upstream, midstream and downstream sectors of the oil and gas industry in achieving their infrastructure replacement and expansion goals safely, on time and within budget…