SCSPA Wando Terminal Expansion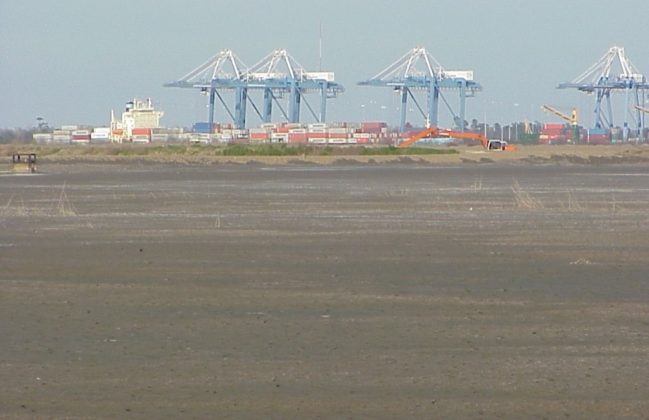 S&ME provided geotechnical exploration and design for the $85 mil expansion of the containerized shipping terminal on the Wando River. The work was on behalf of the South Carolina State Ports Authority (SCSPA). The expansion area covers 27 acres of saltwater marshland. It also includes 97 acres of former marshland surcharged with up to 50 feet of dredge spoil.  An existing 43-ft. wide, pile-supported concrete wharf was expanded approximately 1380 feet. The project also included conversion of 124 acres of adjacent into a concrete paved container storage yards.
The prime objective of the design was to develop the marshland/spoil areas with relatively small post-construction settlements. S&ME also developed economical methods for piling alternatives for the wharf addition.
Highlights
Geotechnical design for port terminal expansion